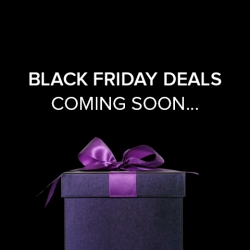 Newcastle Upon Tyne, United Kingdom, November 13, 2015 --(
PR.com
)-- This Black Friday, on November 27th, the marketplace is set to erupt with the most exciting deals of the year. It's an event that's widely known for the hysteria that surrounds it – shoppers scrambling over each other and competing amidst the fray to get their hands on the latest bargains. Of course the most sought after items with the lowest price tags are snatched off the shelves earlier. After that many disgruntled shoppers are forced to dash between shops, empty-handed. But there is a way to escape this frenetic rush and brawling chaos without missing out on the one-time offers. More and more customers are finding a way to escape the crowds and avoid the winter cold by shopping online. As soon as you see the item you want you can check to see if it's in stock. Another added bonus is the fact that online retailers will sometimes push their sales forward before Black Friday so that customers can have early access to this momentous day.
Black Friday is the day when the frantic Christmas shop gets underway. In America it's the first Friday after Thanksgiving and, as with the rest of the world, it's regarded as the most significant shopping day on the calendar. At the same time, Black Friday, which happens annually between November 23rd and 29th, isn't recognised as an official holiday. The term itself was supposedly coined sometime in the 1960s and came to be used a veritable starter gun for the Christmas shopping season. The word 'black' refers to the fact that, on this day, the stores moved from the 'red' to the 'black'. It also recalls a time when accounting records were kept by hand and a smear of red ink was used to indicate a loss, while a smear of black was the mark of a profit. But why does it take place on that particular day? Well, ever since 1924, when the first Macy's Thanksgiving Day Parade flourished with colourful balloons and performers, floating down the wide, tower-shadowed streets of New York, the Friday after Thanksgiving has been used as the start of the winter holiday season.
Today crowds still amass on this day to greet the Christmas sales and reap the fleeting rewards of Black Friday. Consequently retailers are encouraged to provide competitive deals and sales that improve year after year. The e-commerce collective, ROXOA Group, happily awaits this friendly competition. They have been preparing for Black Friday for weeks, slashing prices, polishing their portfolio of stores and arranging their collections. Not only are they celebrating the launch of their latest and most ambitious website, Gold Boutique, but they also look forward to showing customers their newly-improved flagship jewellery store, QP Jewellers.
"It's going to be our biggest Black Friday yet," said CEO David Adams.