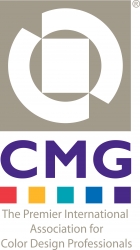 Alexandria, VA, November 13, 2015 --(
PR.com
)-- Promotional bags are getting a trendy new look. Promotional products retailer 4imprint and international forecaster Color Marketing Group have developed the industry's first promotional bags in four of 2016's trendiest colors. With a supplier partner, 4imprint will feature two promotional bags in Uni-Blue, Arabesque, Teal My Heart and Cinco:
·
Cotton Sheeting Colored Economy Tote
–Made from 6-oz, easy care cotton, this promotional bag is a popular choice for trade shows and events.
·
Mesh Pocket Sportpack
– This polyester backpack features a double drawstring and a front zippered pocket, making it an ideal giveaway for sports teams or customers on-the-go.
"We know color is often key to building recognizable brands," said Suzanne Worwood, VP Merchandising, 4imprint. "Whether organizations are building brands, supporting causes or promoting events, they can now do so with promotional products in some of 2016's most attention-getting colors."
The 2016 colors are part of the Color Marketing Group's North America palette, selected by the group's members.
· Uni-Blue – Forecast as North America's key color for 2016 and beyond, Uni-Blue celebrates cultures, genders and generations. Representative of water and air, its steadfastness is calming.
· Arabesque – Exotic and evolutionary, Arabesque defies definition. Featuring hues of brown, violet, near-black and dark red, this color is drawn from the palettes of multiple cultures, connecting the viewer to others and evoking thoughts of blossoms, hearty wine and precious stones.
· Teal My Heart – Nature meets an industrial aesthetic in this color, which floats between blue and green. Channeling time online as much as time unplugged, this color takes grey in a new direction.
· Cinco – The most passionate of the 2016 colors, Cinco communicates joy, enthusiasm, power and energy. At first glance, this might appear to be a statement red. But, upon further review, the orange tones invite the viewer in.
Color Marketing Group's annual color forecast has long influenced paint companies, fabric makers, electronics manufacturers, retailers and other brands. The group's partnership with 4imprint represents the first time promotional products in forecast colors will be available to small businesses, nonprofit and healthcare organizations, educational institutions and government agencies.
"Our exclusive partnership – the first of its kind – will bring colors for 2016 and beyond to an even wider audience," said John West, President, Color Marketing Group. "We are thrilled to collaborate with 4imprint to transform promotional products into a kaleidoscopic experience."
About Color Marketing Group
Color Marketing Group, founded in 1962 is a not‐for‐profit international association of color design experts who forecast color directions®. Color forecasting events are held throughout the world and the results from these events become part of the global color forecast which takes place at the annual International Summit. For additional information, visit
www.colormarketing.org
About 4imprint
4imprint is part of 4imprint Group plc, which is publicly traded on the London Stock Exchange. The Group serves hundreds of thousands of customers with promotional items throughout the United States, Canada, United Kingdom and Ireland. 4imprint offers corporate gifts, personalized gifts, custom T-shirts, promotional pens, travel mugs, tote bags, water bottles, Post-it® Notes, custom calendars, custom shirts and much more. For additional information, visit
www.4imprint.com
.