No Limit Fantasy Sports Launches an Ad-Based One Week Fantasy Website
Prizes will be provided by advertisers and no payment will be required from players.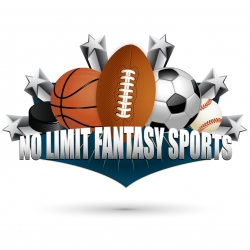 Los Angeles, CA, November 18, 2015 --(
PR.com
)-- No Limit Fantasy Sports launched a one week fantasy site www.nlfantasysports.com this year to compete with Draft Kings and FanDuel. Today the company, No Limit Fantasy Sports a California LLC, developed a unique fantasy game with a suite of 5 new games. Games include a head to head contest based on 100 statistical categories that included the traditional weekly games for cash that launched this year successfully. Co founder and developer Rafael Groswirt, who developed the game said the ad-based model had been incorporated in anticipation of restrictions in the coming years, but never thought "2 months into our fantastic launch we suddenly have the complete USA market to capture 2+ million players up-for-grabs." The company just increased its estimates for 2016 from 125,000 players to 600,000 subscribers.
Rafael Groswirt, states "I'm extremely confident that players will recognize and appreciate the unique features of our platform… unlike anything else out there." These unique and innovative features allow players to participate in a variety of customizable challenges and prize pools, using their actual fantasy teams from season-long leagues hosted on other fantasy sites or by creating new teams each week.
Oscar Peralta, co founder of NLFS added that: "Along with the 5 new head to head games, and the traditional one-week leagues, No Limit Fantasy Sports created a real-time fantasy sports news service under the name Fantasy News Now (http://nlfantasysports.com/fnn/) which helps players keep up with the very latest with their team and scouting prospects." When asked about the most compelling reasons that players would be drawn this new site, Groswirt indicated that the new games will allow players to dig deeper into statistics, thus elevating their "fantasy game" and multiplying exponentially the amount of contests they can run with friends.
Peralta hints we can expect cars, trips, high end jewelry all fantastic prizes as well as pizza all free for the user. The ad-based model will showcase products and brands for the advertisers. The company indicates most of the one week market will convert to an ad-based system, which No Limit Fantasy Sports is offering now on their platform.
The company indicates it is developing other sports, starting with Soccer for the international audience which deployment will start in June of 2016. Following the great success in USA of the fantasy sports industry, the company is already negotiating ad and TV deals with local partners in different soccer countries.
Rafael Groswirt was asked, "What will happen to the almost $1 billion in cash the large players have invested and the recent $250 million from ESPN if all fantasy cash games are banned for next year?" Rafael responded by saying, "Those companies are very creative and will survive by converting to ad based models like ours and finding alternative ways to monetize their games."
For business inquiries or direct advertisers please contact NLFS via email at nlfantasysports@gmail.com.
No Limit Fantasy Sports, LLC is California LLC dedicated to online fantasy sports in the USA and Internationally. www.nlfantasysports.com
Contact
No Limit Fantasy Sports, LLC
Rafael Groswirt
626 963 9190
www.nlfantasysports.com
Ad sales: nlfantasysports@gmail.com

Contact
Multimedia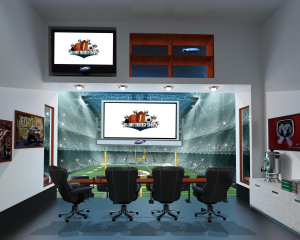 Every member that registers gets their own luxury suite. The suite can be customized and trophies and awards will be displayed on the wall. Upgrades to bigger and better luxury suites will be available in 2016.