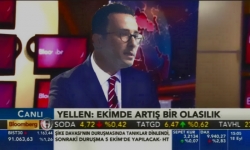 New York, NY, December 07, 2015 --(
PR.com
)-- Deger Wealth Management, founded by Dr. Erkin Olmez, under Warren Buffett's teachings of value investing made a handsome return on its investment in the tsunami struck Tokyo Electric Power Company (TEPCO) (TYO:9501) stock. After the 2011 tsunami disaster in the Pacific Ocean, TEPCO had to close the Fukushima nuclear reactor; and became the target for anti-nuclear protests in Japan and worldwide. The events after the tsunami disaster had caused the stock price of TEPCO; which fell to 4000 yens after the first earthquake in 2007, and then 2000 yens after the 2011 tsunami; to hit new lows as deep as around 100 yens in 2012.
During previous months, TEPCO, mostly due to the improvement in its financials, has been critically included in Japan's JPX-Nikkei 400 index despite several protests. TEPCO's stock price had fallen to unprecedented lows of around 100 yens back in July 2012. After the stocks reinclusion to JPX-Nikkei 400; the electricity producer which Deger Asset Management has been tracking since the disaster in 2011 increased its crisis lows prices by almost 10 times to close to 1000 yens by August 2015. That made the TEPCO stock a 10 bagger in a matter of 2-3 years (in dollar terms).
Dr. Olmez of Deger Wealtht Management stated: "TEPCO was an important opportunity for value investors. The company which has solid financials and a long history, was sold heavily due to investor panic after the tsunami disaster. Those who benefitted from this situation scored almost 1000% on their investments in a matter of 2-3 years." Approximately 70% of TEPCO's assets are made up of non-nuclear assets. The company is the world's 4th, and Japan's largest electricity generation company.