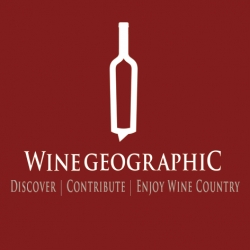 Sonoma, CA, December 07, 2015 --(
PR.com
)-- Wine Geographic, a Wine Country Lifestyle publication announced today they will be offering content and social media marketing services aimed at businesses and brands within the wine industry regions.
"The wine industry and related brands have been somewhat slow to realize the power of content and social media marketing. We feel that our unique and experienced, industry professionals will provide a powerful asset within this niche market to brands looking to attract the right audience, build awareness and equity." -Founder, Derich Marsh
About Wine Geographic
Wine Geographic is a Wine Country Lifestyle publication that focuses on wine, food, travel, and culture from the wine regions of the world. Engaging and rich content is produced weekly by a talented group of wine-industry professionals, sommeliers, chefs, and travel experts.
About Wine Geographic Services
These services are designed to assist clients with their entire content marketing process, as well as producing and publishing unique and compelling content across the Wine Geographic family of digital channels. Combining Marketing Strategy, Content Creation, Social Media Marketing, Email Marketing, Web Content Strategy, and Content Management, Wine Geographic Services offers a set of marketing and communication solutions that are unmatched in the wine industry.