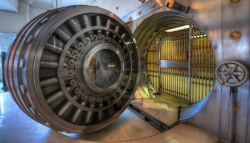 Toronto, Canada, December 22, 2015 --(
PR.com
)-- This past week Meemim, a year old Toronto tech startup with 10 employees, rejected a funding offer valuing their company at $2.5M USD. The startup, which has developed a new breed of knowledge management software for companies, not only doesn't have any revenue, but is still in closed beta testing.
Alec Pestov, the founder and CEO, said of the offer "A valuation of $2.5M might sound typical for a year old pre-revenue startup like us, but they didn't take it to account the size of the market we're going into, and the potential our software has to save workers time."
Meemim software combines an enterprise social networks with knowledge management and collaboration tools to create shared, searchable collections of information within companies. Meemim uses a combination of patent-pending search and visual UI, which studies estimate can save the average worker three weeks of time a year on searching alone.
Meemim's clear novel layout looks more like consumer app than like the clunky interfaces you might expect in enterprise knowledge management. Alec Pestov said, "People have gotten used to well designed, beautiful user interfaces at home and on the web, but a lot of workplace software looks like it was made in the 90s. We knew we needed to make our software both easy to look at and easy to use if it was going to succeed. This needs to be a system people want to put information into, not because their boss tells them to, but because it's fun, it's nearly effortless, and it saves them time.
www.meemim.com —
Our Blog Post on rejecting the Offer