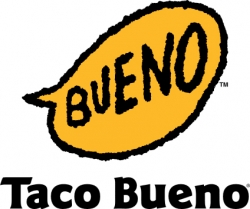 Farmers Branch, TX, December 30, 2015 --(
PR.com
)-- In support of the Red Cross relief efforts following the destructive storms last weekend in Dallas, Taco Bueno announced that restaurants throughout the Dallas-Fort Worth area will begin accepting donations today through Sunday, Jan. 10. Funds will be accepted in $1 increments and donated to the Red Cross in Dallas.
In addition to the fundraising effort, Taco Bueno will make a donation to the Red Cross. "We have been part of the community for more than 40 years, so we want to do what we can to help rebuild it," said Mike Roper CEO. "All of us have witnessed how hard the Red Cross is working to provide relief to the affected communities, and we want to lend our support to that effort."
About Taco Bueno
Taco Bueno is committed to creating an authentic, fresher Tex-Mex experience. Taco Bueno is passionate about providing better tasting Tex-Mex, prepared daily with fresh, hand-selected ingredients. Founded in 1967 in Abilene, Texas, Taco Bueno operates 177 restaurants in Colorado, Kansas, Missouri, Texas, Oklahoma, Arkansas and Louisiana. The company is privately owned by TPG Growth, the middle market and growth equity investment platform of TPG, the global private investment firm. Learn more about Taco Bueno by visiting www.tacobueno.com or www.facebook.com/buenoheadquarters.