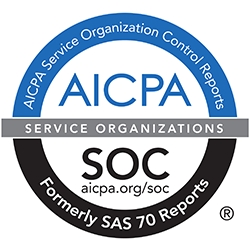 Torrance, CA, January 16, 2016 --(
PR.com
)-- ECL Software, a leading creator of management and risk mitigation software solutions for the construction and banking industries, has announced the successful completion of its first Service Organization Control (SOC 1) Type I audit.
The audit served a key role in demonstrating ECL's commitment to excellence in a field requiring the strictest quality control. As ECL Chief Financial Officer Fred Shemirani put it:
"We are very much focused on providing highly controlled and secure solutions to our clients. Our goal is to comply with strict data security protocols for banks and financial institutions."
The audit was conducted in accordance with the AICPA SOC reporting standards by SSAE 16 Professionals, LLP, a full service accounting firm providing SSAE 16 (SOC 1) and SOC 2 audits. The audit evaluated ECL Software's design effectiveness of internal controls and processes related to internal controls over financial reporting and showed them to be well within compliance.
About SSAE 16 (SOC 1) Reports
SSAE 16 (SOC1) audits, which have effectively replaced SAS 70 reports, are in accordance with Statement on Standards for Attestation Engagements (SSAE) No. 16, for purposes of complying with internal controls at a Service Organization over financial reporting. SOC 1 reports are commonly used by the following:
- Management of the service organization (the company who has the SOC 1 performed),
- User entities of the service organization (service organization's clients), and
- The user entities' financial auditors (user auditor). The report can assist the user entities' financial auditors with laws and regulations such as the Sarbanes-Oxley Act. A SOC 1 enables the user auditor to perform risk assessment procedures.
About ECL Software
Eclectus, Inc (dba ECL Software), specializes in delivering practical, scalable software solutions to help construction lenders and contractors meet and exceed objectives across critical business areas. ECL Software offers the following products both in-house and/or on the cloud:
1) Fund Control: a solution for banks and construction lenders to administer their loan process, budgeting, disbursements, and inspections, and to minimize risks.
2) Construction Management Information System (CMIS): a fully integrated enterprise solution for project managers, estimators, general contractors, subcontractors and specialty contractors. CMIS is the result of 25-plus years of continuous development in the art and science of construction management, customer relations, estimating, budgeting, costing, payroll and accounting.
Recent integration with JDIO, Inc.'s web portal allows ECL clients and their invitees (participants in a construction project) to collaborate online.
For more information, please visit
www.eclsoftware.com
.
About SSAE 16 Professionals, LLP
SSAE 16 Professionals, LLP is one of the nation's leading firms specializing in SSAE 16 (SOC 1) audits, SOC 2 audits, IT compliance audits, and readiness assessments. Each of our professionals has over 10 years of relevant experience at "Big 4" and other large international or regional accounting firms. Each professional is certified as a CPA (Certified Public Accountant), CISA (Certified Information Systems Auditor), CIA (Certified Internal Auditor), CISSP (Certified Information Systems Security Professional), and/or MBA (Master of Business Administration).
For more information, please visit www.SSAE16Professionals.com.