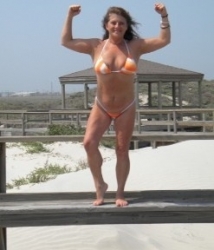 Los Angeles, CA, February 10, 2016 --(
PR.com
)-- Decades of dedication, research and development have enabled Diet Doc to help those who are struggling to lose those final 10-20 pounds to those who have encountered weight-related medical conditions and must lose 100 pounds or more. Their
diet plans
have revolutionized the entire dieting experience and are enabling people nationwide to look and feel better than ever before.
Obesity ranks high on the list of preventable health conditions in the country today. Over one-third of Americans suffer from obesity and other conditions that are intimately connected to excess weight. Diet Doc now has the ability to offer a safe, simple and effective solution to this potentially deadly epidemic.
By offering their patients complete diet plans that are tailored to be exclusive to each patient's age, gender, activity level, medical conditions and nutritional needs, that include medical supervision throughout, more and more patients are finding weight loss success. In fact, over 97% of Diet Doc patients are reporting
extreme weight loss
results without negative side effects.
Diet Doc has dedicated decades to research and development of pure, prescription diet products that work flawlessly with personalized meal and snack plans. This powerful combination is designed to signal the hypothalamus to seek out fat that has become comfortably stored in the cells in the most difficult to reach areas and dangerously nestled around the vital internal organs.
New patients can simply call 888-934-4451 or easily and effortlessly visit the Diet Doc official website to complete an initial medical questionnaire and schedule a personal, online doctor consultation. During the consult, the entire system will be reviewed to identify barriers that may be causing weight gain or preventing extreme weight loss. A full doctor's report will include findings along with the safest and best method to address and overcome these obstacles, which may include one or more of the company's diet products. Recommendations may include prescription hormone diet treatments that work flawlessly with the personalized diet plan to target, attack and flush excess fat from the system for extreme weight loss results without between meal hunger or food cravings.
Available in sublingual tablets or convenient injectable solution, Diet Doc's prescription hormone diet treatments contain a natural and powerful hormone that naturally suppresses the appetite and helps to prevent muscle loss during dieting. And, because the prescription hormone diet treatment is fortified with Vitamin B12, dieters benefit from an added source of energy enabling them to experience extreme weight loss results without fatigue.
Diet Doc's prescription hormone diet treatment plans are all-inclusive. They include unlimited support and attention from their staff of doctors, nurses and nutritionists, all of whom have received specialized education in safe and extreme weight loss. Each patient's journey is monitored and supervised via scheduled weekly checkup calls. This close, personal attention enables the doctor to quickly recognize weight loss plateaus and to modify the diet and quickly return the body to extreme weight loss mode.
And, because the company respects each patient's time and privacy, they have partnered with Telemedicine, the most advanced medical technology, which allows patients to avoid costly, time consuming and embarrassing visits to doctor offices, weight loss clinics and group meetings. Now, patients in even the most remote regions of the country can easily and effortlessly reach out to the experts via phone or internet to work with their nutritionist, consult with their doctor, schedule checkup calls and even reorder their prescription hormone diet treatments without leaving the comfort of their own home.
Diet Doc's dedication to providing the safest and most effective diet plans on the market today has resulted in the company becoming a nationally recognized and respected leader in the medical weight loss industry. They continue to help their patients lose 20 or more pounds per month and encourage those who are anxious to improve their health by losing excess fat to call today to schedule a private, no-cost consultation.
About the Company:
Diet Doc Weight Loss is the nation's leader in medical, weight loss offering a full line of prescription medication, doctor, nurse and nutritional coaching support. For over a decade, Diet Doc has produced a sophisticated, doctor designed weight loss program that addresses each individual specific health need to promote fast, safe and long term weight loss.
Diet Doc Contact Information:
Providing care across the USA
Headquarters:
San Diego, CA
(888) 934-4451