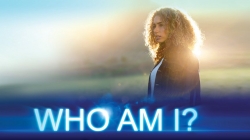 Los Angeles, CA, February 17, 2016 --(
PR.com
)-- A new ad that aired Monday in key U.S. markets during the Grammy Awards spotlights the record global expansion of Church of Scientology–supported humanitarian and social betterment programs.
The Church's extensive initiatives help communities throughout the world plagued by drug abuse and addiction, crime, immorality, and a litany of human rights violations.
Among the programs supported by the Church:
· A worldwide human rights education initiative
· An equally far-reaching drug education and prevention program
· Values and character education
· A network of groundbreaking drug and alcohol rehabilitation centers
· A global network of literacy and learning centers
· The Scientology Volunteer Minister program, now comprising one of the world's largest independent relief forces.
Last year saw the distribution of some 7 million copies of The Truth About Drugs booklets and its curriculum delivered in more than 5,000 schools to over 200,000 students. The Youth for Human Rights education initiative was adopted by the attorney general of one nation and the human rights commissions of two others. And to date, more than 115 million copies of The Way to Happiness written by L. Ron Hubbard have been distributed in 111 languages.
Also in 2015, six expansive new model Narconon drug rehabilitation centers opened to deliver the program's acclaimed drug-free rehabilitation technology based on the research and discoveries of L. Ron Hubbard. Among these were four model continental rehabilitation and training centers to educate specialists who will helm future Narconon centers throughout their regions. These new centers were all made possible by the generous contributions of members of the International Association of Scientologists.
This year also saw the opening of seven new humanitarian centers in Clearwater, Florida, to bring these solutions to bear in the city that has been home to the spiritual headquarters of the Scientology religion for the past 40 years. These centers have rapidly become a hub of community activity and involvement, hosting seminars, meetings and training programs for community leaders, educators, police and concerned citizens.
The Aims of Scientology are "a civilization without insanity, without criminals and without war, where the able can prosper and honest beings can have rights, and where Man is free to rise to greater heights."
To learn more about the humanitarian programs and social betterment initiatives supported by the Church of Scientology or to watch the full 60-second version of the 30-second ad that aired on the Grammys, visit
the Scientology website
.