Park Place International Announces New Name for Healthcare IT Solutions and Services Firm
Rebranding as CloudWave Underscores Commitment to Providing Hybrid Cloud Solutions for Healthcare IT.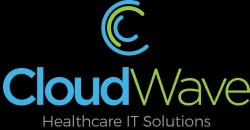 Marlborough, MA, February 25, 2016 --(
PR.com
)-- CloudWave, formerly known as Park Place International (PPI), announced a new identity today.
"Our new name aligns with our mission to provide cloud solutions that enable our healthcare customers to build the new platform to support a range of healthcare applications and user requirements for years to come," said Dick Fitzpatrick, President & CEO. "CloudWave has been built on more than 30 years of experience architecting, installing, managing, and supporting infrastructure platforms for MEDITECH hospitals. Our team's technology expertise and continued investment in cloud technology and partnerships has allowed us to build a company uniquely positioned to help our healthcare customers make the transition to a hybrid cloud platform. Changing our name allows us to better represent who we are and what we do."
CloudWave's new identity marks a redefined approach to delivering technology solutions to the healthcare market. Our team applied their extensive experience designing and delivering healthcare solutions to architect the OpSus Cloud, designed to help hospitals achieve operational sustainability. The launch of OpSus Cloud Services in 2012 presented hospitals with new options for their IT operations, including hosting, remote systems management, archiving, and disaster recovery services for MEDITECH and the entire spectrum of healthcare applications.
"The concept behind the name CloudWave is the hybrid cloud model, which enables the liquidity of resources – compute, storage, networks, security – to facilitate the ebb and flow of demand. Providing solutions that allow our customers to consume computing resources efficiently helps them meet their operational goals, while conserving costs and focusing on higher value objectives," explains Jim Fitzgerald, EVP. "CloudWave reflects our ongoing commitment to architecting, building, and operating innovative hybrid cloud solutions for our healthcare customers, using a mix of on premise technology with private and public cloud resources to provide flexibility, efficiency, and cost savings."
"Our name may have changed, but our mission remains the same," said Bryan Blood, Executive Vice President of Sales. "CloudWave continues to deliver OpSus Cloud Services, data center IT solutions, and technical consulting services for MEDITECH and the healthcare enterprise. And as always, we remain devoted to our customers' success."
The CloudWave team will be unveiling their new brand image at the HIMSS Conference in Las Vegas, Nevada beginning February 29, 2016 and their annual Customer Appreciation Event on March 2, 2016.
About CloudWave
CloudWave is a designated MEDITECH Collaborative Solutions Provider, providing on-site private cloud solutions for healthcare organizations as well as the industry-leading OpSus Healthcare Cloud, which acts as a bridge between healthcare legacy Platform 2 client/server applications and emerging Platform 3 web solutions with their greater demands for security, performance, and sustainability. The OpSus Healthcare Cloud provides the flexibility and TCO advantages of Public Cloud solutions while delivering the sustained performance required by clinicians and administrators in healthcare environments with end to end management. For more information, visit
http://www.gocloudwave.com
.
Contact
CloudWave
Christine Mellyn
877-991-1991
www.gocloudwave.com

Contact