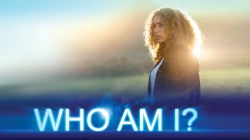 Daytona, FL, February 22, 2016 --(
PR.com
)-- A new
ad from the Church of Scientology
aired today during the Great American Race - the Daytona 500.
The ad, which debuted during the NFL Championship Game Feb. 7, is immediately recognizable as a Scientology ad from its impact and the way it weaves image and music together into a poetic 30-second spot.
With science providing answers to virtually every question today, this year's Scientology ad zeroes in on the one question that can't be resolved with a test tube or supercomputer.
"We live in an age of technological wonder," the ad begins. It is technology that has changed our practical expectancies, as we know we can get what we need "at the touch of a button, the world's knowledge at our fingertips."
Yet with the "infinite source of answers to any question we might ask," there is still one that has not been resolved, it says. And that this is the answer we thirst for.
The ad then closes the gap between the near-infinite answers available from science and the one that is not answered - "Who am I?" showing that the answer "lies at the intersection of technology and spirituality."
The ad ends by bringing the viewer to the Scientology website with the letters spelling "spiritual technology" blending together into "Scientology."