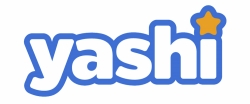 Toms River, NJ, March 10, 2016 --(
PR.com
)-- Award-winning Demand Side Platform, Yashi, today announced their partnership with Highwinds Network Group, Inc. The integration is the most recent component of Yashi's growth strategy, which includes bolstering tech infrastructure to increase speed for a more seamless product delivery.
Yashi, which was acquired by Nexstar Broadcasting Group in 2015, provides targeted pre-roll video solutions to both publishers and advertisers. Through the company's robust platform, website publishers are able to increase revenue by auctioning their pre-roll inventory, while advertisers are able to serve ads to their desired audience through a dynamic suite of targeting and optimization tools.
In both of these initiatives, the speed of delivering content is critical. Publishers want to ensure that bounce rate and user experience are not affected by stalled delivery, whereas advertisers want to capture viewer attention to ensure that their message is being transmitted to an active audience. With the incorporation of the Highwinds CDN, Yashi is able to increase delivery speed faster and more securely than ever before.
"Our clients have always appreciated our ability to fill video inventory rapidly, but with Highwinds we are seeing load times that are much faster on average than our previous solution," said Larry Nolan, Head of Technology at Yashi. "Highwinds adds even more horsepower to our ad serving technology to further reduce latency with a comprehensive and cost-effective CDN solution."
Aside from increased speed, Yashi will also benefit from Highwinds' proprietary reporting platform, StrikeTrackerÒ, which provides granular reporting data that can be used to proactively optimize performance.
"When it comes to providing clients with top quality service, Highwinds and Yashi share the same mission," said Rich Day, President of Highwinds. "The massive scale of our network combined with advanced route optimization techniques provides the performance and scale that Yashi needs to best serve its clients."
"At Yashi, we are constantly innovating our technology to provide the best possible value to our growing client base," said Nolan. "Partnering with an industry-leading company like Highwinds is one of the many ways we are fortifying our tech stack to create the most seamless and comprehensive advertising solution for our clients."
About Yashi
Yashi is an award-winning location-focused video advertising platform that is owned by Nexstar Broadcasting Group, a leading diversified media company that leverages localism to bring new services and value to consumers and advertisers through its television broadcasting and digital media operations. Yashi's platform analyzes tens of billions of video ads in real-time on a monthly basis across thousands of websites. To learn more about Yashi and the company's leadership role in programmatic video advertising, please visit
www.yashi.com
About Highwinds
Highwinds is the highest performing CDN on the planet. Leading companies around the world use Highwinds CDN to stream video, distribute games, serve advertising assets, and deliver software, apps, and websites. Highwinds combines its massive RollingThunder global network with their award-winning StrikeTracker console to provide an excellent user experience for its customers and their online audiences. Learn more about Highwinds at
www.highwinds.com
.