Joseph Ursini Joins J. Wales Construction as Senior Construction Manager
Joe will manage the new Residence Inn and Suites project in Fairview, Texas.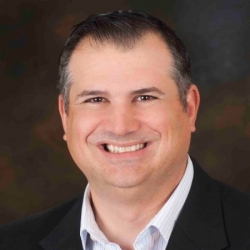 Fort Worth, TX, March 11, 2016 --(
PR.com
)-- J. Wales Construction is excited to announce that Joseph Ursini has joined the firm as Senior Construction Manager. J. Wales Construction specializes in serving the hotel market and Joe will be the Construction Manager for the New Residence Inn and Suites Project in the Town of Fairview that broke ground last month. Joe will work alongside the Principal Managers, Gary Morgan and Larry Kellogg, and will be an integral part of J. Wales' growth in the coming years.
"It is an exciting time for J. Wales as we expand with several new projects on the horizon," said Gary Morgan, J. Wales Sr. Vice President. "Joe has an impressive track record in hotel development as well as a deep understanding of the design-build/assist process that many of our clients are moving toward. Joe's experience will prove invaluable as we continue on our growth trajectory."
Joe comes to J. Wales with over 25 years of experience, having served with many of the nation's largest national construction companies. His expertise in design-build/assist will greatly benefit J. Wales and their client base, helping the firm to continue providing the highest quality projects that bring life to clients' visions. Joe recently headed up a division that handled the roll out of medical clinic projects in multiple locations across the US. His expertise in creating and leading specific divisions for projects, in addition to his knowledge of constructing hotels and high end club-type properties, will be a significant asset to our clients as we continue to grow the J. Wales Construction brand.
Join J. Wales in welcoming Joe to the firm. The J. Wales team looks forward to the exciting contributions he will make to their continued growth as one of the premier hotel builders in Texas, and as they expand into several new markets in the coming year. Joe can be reached at: jursini@jwalesconstruction.com.
Find out more about Joe on his LinkedIn profile: www.linkedin.com/in/josephursini.
About J. Wales Construction: J. Wales Construction is a commercial general contractor based in Fort Worth, Texas, specializing in hotels, senior housing, and assisted living facilities. Founded in 2013, the J. Wales team brings visions to life through creative and strategic building solutions, including the use of sound principles and tools, collaborative workflows, and cost-saving expertise.
Contact
J Wales Construction
Gary Morgan
817-909-7935
www.jwalesconstruction.com

Contact