Downloadable Contract Templates for Wedding Professionals Now a Reality
WedFormz.com offers ready-to-use contract templates for wedding and event professionals.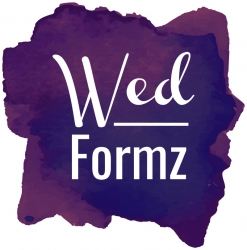 Atlanta, GA, March 11, 2016 --(
PR.com
)-- Launched just in time for engagement season, WedFormz.com offers wedding and event businesses ready-to-use contract templates.
Contracts are a useful shield against common legal problems. Yet, because legal jargon can scare even the most experienced business owner, many vendors work on hand shakes. Those that do have a written contract often have no clue what the language in them actually means. Another problem? Contracts are often acquired from non-legal sources, making the accuracy of the documents dubious at best.
WedFormz.com is here to solve these issues.
Created to make potentially confusing matters simpler for wedding professionals across the country, WedFormz.com includes a number of ready-to-use contract templates that are easy to read, customize, and purchase. Businesses no longer need to keep a lawyer on retainer or piecemeal contracts together on their own. With WedFormz.com, an industry-specific legal document is simply one click away.
The contract templates at WedFormz.com were drafted by attorney Rob Schenk. Schenk, editor of news blog WeddingIndustryLaw.com, has become one of the country's most prominent "Wedding Lawyers," a category of attorney representing wedding and event vendors in various legal matters.
"My goal was to make these contract templates laser focused. What a florist requires in a contract is much different than what a photographer requires, and so on. With that approach, the 'legal fat' is trimmed, and the documents are relevant and useful from jump street," says Schenk.
Schenk is no stranger to the legal issues facing the wedding industry. Since 2012, his niche law practice has seen him represent planners, videographers, florists, photographers, venue operators, and more, in hundreds of contract matters and in litigation, throughout the country.
"I've squeezed every bit of my knowledge into WedFormz.com...like a juice, or blood from a turnip," Schenk recently stated with a smile and a wink.
Wedding and event professionals from around the country are recommended to go to WedFormz.com and check out the options. Vendor-to-client and vendor-to-vendor contracts are offered. In the future, other legal documents will be made available, like 'Cease and Desist' letter templates.
For more information, please visit WedFormz.com.
Contact
WedFormz LLC
Rob Schenk
678-823-7678
wedformz.com

Contact