Worldjunction Stands in Solidarity with the People of Belgium Following Attacks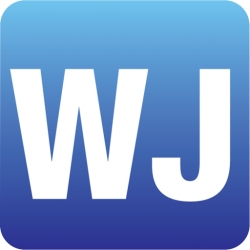 Dover, DE, March 24, 2016 --(
PR.com
)-- Worldjunction, a social networking, entertainment and discovery site, today stands in solidarity with the people of Belgium following a devastating terror attack in that nation's capital from groups that want to put fear in the world.
The recent terrorist attack in Brussels on March 22 took lives of innocent men, women and children. Worldjunction underlined that the terrorists want to make life difficult for everybody. In a statement, Worldjunction said:
"They have created an unfortunate situation that give the people sad and sorrowful moments. We are today living in fear that our schools, airports, entertainment hubs, social gathering and other social life are no longer safe. They have created a situation that push human being to undue hardship. They take life at ease but they never give life and we cannot allow them succeed," it read.
"We are in solidarity with Brussels Belgium and every other cities around the globe that has witness terror attack in this month of March. Brace yourself up and move. They have no place in our lives. We have to fight them with love. They cannot take away our joy, don't let them rub you the happiness you rightly deserve. We are the world and we are powerful than any group. They cannot instigate fear on us. We are better than them because we are happy people and never think evil against fellow man."
Worldjunction stresses, once again, the need to show love and unity. "Though they may have rub us our loved ones but they cannot deter us from what we believed in. Let us reward them with love. Let us all stand together and teach them that with love for one another. All things are possible. Let our unity remind them that the world will not remember them for what they destroy. There is no legacy in their path."
We at Worldjunction stand in solidarity with #Brussels. We Stand by Belgium.
About Worldjunction
Worldjunction is a social networking, entertainment and Discovery site. Worldjunction brand itself as cultural heritage on the world with a social attributes. One World,One Connection. Connect the world at
https://www.worldjunction.com
Contact
Worldjunction LLC
Henry I. Ihedoro
0163013476
https://worldjunction.com

Contact