Network of Supply Chain Women Executives to Hold Symposium April 27-29
The women's leadership organization AWESOME (Achieving Women's Excellence in Supply Chain, Operations, Management and Education) is holding its fourth annual symposium for senior supply chain leaders in Portland, Oregon with NIKE, Inc. as the Host Partner.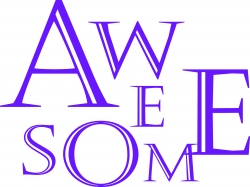 Des Plaines, IL, April 07, 2016 --(
PR.com
)-- The women's leadership organization
AWESOME
(Achieving Women's Excellence in Supply Chain, Operations, Management and Education) is inviting senior women leaders in supply chain to participate in the organization's fourth annual AWESOME Symposium, "Creating an AWESOME Future – Challenge, Innovate, Lead." The event is taking place April 27-29 in Portland, Oregon, with NIKE, Inc. as the Host Partner.
This year's symposium adds several new dimensions to the event's signature elements, which include networking receptions, panel discussions by senior supply chain leaders – both male and female – and by C-Suite leaders from other industries, as well as Up-Close Conversations with two highly accomplished executives. The symposium also features "Buzz" sessions during which participants exchange ideas and Insights about topics they've just heard discussed. A special session for emerging leaders, who have been recommended by members of the AWESOME network, will focus on building and strengthening an effective network.
"Members of our AWESOME network are women in supply chain who have outperformed expectations in a traditionally male profession and raised their expertise and influence to a new level," said Ann Drake, founder of AWESOME and CEO of DSC Logistics. "Through AWESOME, they are building connections with each other and focusing on ways to expand their positive impact on the industry, their companies, their peers, and the future generation of supply chain leaders."
In addition to host sponsor NIKE, Inc. and founding partner DSC Logistics, corporate sponsors of the 2016 symposium include Johnson & Johnson (the 2015 Host Partner); Staffmark Holdings, Inc.; Ulta Beauty; Adecco, Inc.; C.H. Robinson Worldwide, Inc.; Colliers International Group, Inc.; Hassett Express LLC; Hillwood Development Corp.; Lean Logistics, Inc.; Michael Best & Friedrich LLP; and Morton Salt, Inc.
The event will kick off on April 27 with the 2016 AWESOME Legendary Leadership (ALL) Award presented to two top women in supply chain.
Day Two focuses on networking, panels and "Buzz" sessions. The first, "Supply Chain Innovation: Leading Change for Future Success," will feature a panel of senior women leaders sharing their experience driving supply chain innovation and leadership lessons learned. Moderator of the discussion is Stacey Taylor, SVP & Chief Procurement Officer, MGM Resorts, and panelists are Andrea Atwell, VP Supply Chain, L'Oreal; Linda Bryant, VP, Global Strategy & Business Excellence, Janssen Supply Chain Group, a Johnson & Johnson company; Francesca DeBiase, Chief Supply Chain and Sustainability Officer, McDonald's Corporation; and, Alexandra Lopez, CPO & VP Global Procurement Services, Cisco Systems.
The second panel, featuring leading male executives from multiple industries, will discuss "Paradigm for Parity," an action-oriented plan put forth by a coalition of 50 senior women leaders (CEOs, senior executive, founders, board members, and business academics) with the goal of achieving gender parity by 2030. This discussion will be moderated by one of the leaders of that coalition, Sandra Beach Lin, member, Board of Directors at American Electric Power, WESCO International, PolyOne Corporation & Interface Biologics, and former president & Chief Executive Officer, Calisolar Inc. Panelists include Astad Dhunjisha, Chief Inclusion and Diversity Officer, Monsanto Company; Rick Frazier, Chief Product Supply Officer, Coca-Cola Refreshments; and, Steve Inacker, former president, Hospital Sales and Services, Cardinal Health, Medical Segment.
The morning sessions will also include an unveiling of findings from new research undertaken through a collaboration between AWESOME and research firm Gartner. The research focused on companies with large supply chain organizations to determine the representation of women in various supply chain roles as well as strategies companies are using to address the gender gap.
During lunch, there is a special session for emerging leaders with a discussion around "Creating Your Own AWESOME Future through Networking."
Afternoon symposium sessions will begin with "Women in Sport," a panel discussion developed and moderated by NIKE featuring outstanding women who have tackled challenges, exemplified leadership and achieved greatness, either on the field, on the track or in the workplace.
The fourth panel of the day, "Beyond Supply Chain: Taking It to the Next Level," features accomplished C-suite leaders and Board Directors talking about what is required to move beyond a functional role to the highest levels of leadership. The moderator is Joanne Bauer, Board of Directors, Omnicell Inc. and Aurora Healthcare; and former president, Health Care, Kimberly-Clark Corporation. Panelists are Tanya Fratto, non-executive director at Smiths Group plc and former president and CEO, Diamond Innovations; Joyce Russell, president, Adecco Staffing U.S.; and, Lynn Utter, Board of Directors, WESCO International and former president / COO, Knoll Office.
Symposium attendance is by invitation. Senior supply chain women who meet AWESOME network criteria and who are interested in attending will find details and contact information on awesomeleaders.org.
About AWESOME
AWESOME is an industry-wide leadership organization focused on advancing women supply chain leaders and transforming the future of supply chain leadership. Over the past three years, the AWESOME network has grown to include more than 750 women in diverse senior supply chain leadership roles for a full spectrum of companies and organizations. The AWESOME mission includes advancing progress for women's supply chain leadership through networking, collaboration, awareness, recognition, learning and inspiration. AWESOME was launched in 2013 by Ann Drake, CEO of DSC Logistics, after she became the first woman to receive the Distinguished Service Award from the Council of Supply Chain Management Professionals (CSCMP) since the award was established in 1965. For more information: www.awesomeleaders.org.
Contact
AWESOME
Jennifer Nix
(847) 635-4960
www.awesomeleaders.org

Contact