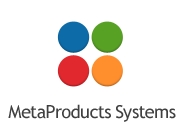 Tampa, FL, April 28, 2016 --(
PR.com
)-- MetaProducts Systems today announces the launch of MetaProducts Revolver, a new professional software application for Internet forensic investigators. Revolver provides a time-saving solution for preserving an unlimited number of Web pages or entire Websites, including the capture of Webpages screen shots.
Revolver automates searching, preserving and presenting Internet evidence for legal cases. Investigators, law enforcement officials and corporate security personnel can download Websites and Webpages, monitor suspicious Websites using specific keywords. Each download is archived and saved, providing a complete download history of the target Webpages or Websites. Revolver saves the source code, including metadata, as well as IP Address, WHOIS information, Audit Log, UTC timestamp, server location on the world map, and more. The captured content can be easily analyzed and searched to sort out only relevant data.
Simplifying the case preparation, Revolver offers a package of reports to clearly present and defend the evidence in court. The application provides a proper preservation of the captured evidence by calculating a unique and secure digital signature and timestamps for every downloaded file.
"Collecting Internet evidence can be time-consuming, but it doesn't have to be," said Robert Atwell, president of MetaProducts Systems. "Being the world's leading developers in Website downloading, MetaProducts Systems introduces Revolver as the culmination of over 19 years of development experience in downloading Websites."
Unlike other Web capturing software, Revolver not only captures screen of the target Webpages, but also downloads those pages to your local disc with the source code. This new approach helps an investigator to copy the evidence much faster and obtain all the data to uncover valuable evidence.
Pricing and Availability
MetaProducts Revolver is available immediately as a free download at
https://metaproductsrevolver.com
For pricing details, visit the MetaProducts Revolver site.
About MetaProducts Systems
MetaProducts Systems is a recognized leader in Website archiving and downloading. Since 1997, the company has been developing the most comprehensive technologies in Web spidering to provide powerful solutions in preserving online content.