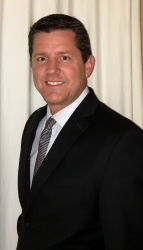 Miami, FL, April 27, 2016 --(
PR.com
)-- "We are pleased to expand to Miami. We are looking forward to an opportunity to better cater to our Family Offices located in the Miami and surrounding area," said Andrew Schneider, founder of FON.
Kenneth Parzygnat, Managing Director of MFOA, adds, "To now have three locations in Florida, one in Naples, another in West Palm Beach and now one in Miami, is very exciting to our clientele that live in Miami. They are very anxious for our events that will be held in Miami and surrounding areas."
"Kenneth Parzygnat's experience and involvement in the Family Office Community makes him a valuable addition to our team," says Andrew Schneider, founder of Family Office Networks.
Kenneth has served in financial capacities for over 20 years assuming positions ranging from entrepreneur of his own startup distribution company to being the Chief Operating Officer of a well respected consulting firm for institutional investors. He has and continues to deal with firms in structured and alternative finance which include insurance companies, pension funds, securitization trusts, private equity funds, hedge funds and family offices.
Kenneth's specific focus has been primarily with private equity, hedge fund and family offices where he has successfully developed an alternative investment fund administration platform that assumes most of the administrative and monitoring responsibilities for his clients.
Through the administration of his client's respective businesses, Kenneth has firsthand experience with the challenges associated with raising, deploying and maintaining deployed capital across sectors. His experience includes, but is in no way limited to, Real Estate, Aviation, Manufacturing, and Service related industries.
Mr. Parzygnat attended Florida International University in Miami majoring in Finance. His involvement in the South Florida financial community includes serving on the board for the CFA Society of South Florida (CFASFL) and has been a member of the Florida Alternative Investment Association (FLAIA). Kenneth is also a member of the International Society of Transport Aircraft Trading (ISTAT).
The Miami Family Office Association is open to any family offices living or operating within the Southern Florida region. Numerous events, seminars, and special functions take place throughout the year engineered to deliver the most pertinent platform and information to assist family offices.
For further information, please contact:
Ken Parzygnat
Managing Director
Email:kenneth@miamifoa.org