Furniture Chamber of Commerce to Grant 1000 Free Memberships to Mom&Pop Furniture Entrepreneurs from Now Through the Summer Market~Las Vegas, July 31-Aug 4
Independent Mom & Pop Mattress & Furniture stores are becoming a dinosaur in America, as Wall Street Mattress Firms are outspending and out maneuvering small business owners, utilizing unethical & fraudulent business practices. The Furniture Chamber of Commerce is dedicated to rallying the Independents to expose corporate greed and fight for survival and prominence.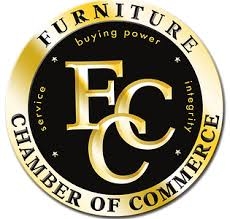 Las Vegas, NV, May 20, 2016 --(
PR.com
)-- The Furniture Chamber of Commerce was formed in 2002, to help Independent Mattress & Furniture store owners band together and fight off the ruthlessness, greed & unethical practices of Wall Street furniture & mattress firms.
FCC Founder, Larry Kozin state, "We have learned from the political unrest, that the establishment can be exposed for their greed and corruption, if we have the numbers behind us."
Chambers of Commerce or Buying Groups can charge thousands of dollars for annual Memberships, but by offering a Free Membership, the FCC will have a voice in battling corporate agendas and keeping the profits local.
The FCC also helps new furniture entrepreneurs enter the furniture business on a shoestring budget and will be having a Founder's Convention on July 30th at the Stratosphere Hotel in Las Vegas.
Signup for your free Membership at: FurnitureChamber.org (click Join Now)
Furniture Market Event Details can be found at: http://LasVegasMarket.com
The FCC endorses iDealFurniture, as the premier organization to help entrepreneurs enter the furniture & mattress industry, as they are Rated A+ by the Better Business Bureau and have many different options available to get into the business.
Electronic Information Overview Packages can be obtained by going to:
http://iDealFurniture.org or by calling 800-380-7714
Contact
Furniture Chamber of Commerce
Larry Kozin
888-511-2337
FurnitureChamber.org
If you are not in the furniture business yet go to: http://iDealFurniture.org

Contact
Multimedia
The most cost effective way to get into the Furniture Business is by owning your own mattress store. Mattresses are the highest profit, and easiest product to sell, but it also leads to higher priced furniture sales. Please download attachment to get a complete overview of the opportunity.