Launch of New Job Board Dedicated to Long Term Care Promises Staffing Challenge Relief
LTCjob.com will provide very cost effective job postings to long term care organizations including home health, skilled nursing, assisted living and hospice.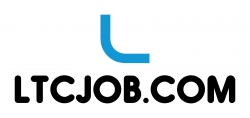 Los Angeles, CA, June 06, 2016 --(
PR.com
)-- Long Term Care healthcare organizations grapple with staffing challenges every day. Many units plan staffing from one shift to the next; beyond that, workforce needs are determined only through rough estimates. Clinical managers spend up to 70% of their time coping with common staffing problems:
• Shortages of physicians, nurses and allied health professionals • Extreme staffing imbalances among units • Staffing on the fly • Clinical staff not working up to FTE commitments • Forced overtime, floating and cancellations • Recurring open shifts • Frequent staffing escalations • Labor cost overruns • Burnout
Most companies rely on posting job openings and advertising on the ubiquitous big board type sites. The problem with this is two fold: The cost is expensive, sometimes as much as $600 for a single job posting; There are too many jobs unrelated to the specific nature of long term care and thus getting too many applicants with no relatable experience.
The Launch of
http://www.ltcjob.com
a job board dedicated specifically to long term care, aims to change that.
LTCjob.com offers users the ability to post unlimited job at only low cost. Its also provides companies a place where they can manage all of their applicants in one location, and gives them the ability to reach out to them anytime the want by building their own database of experienced candidates.
"I saw a need for this years ago when I was working in the recruiting industry," states, Ron Pobuta, founder of LTCjob.com.
"Our clients often tasked us with finding applicants for many jobs in long term care, including nursing and other support staff. I have tried all of the other job boards, the biggest, and they all gave poor results.
"Our goal is to have every skilled nursing facility, every home health agency, every assisted living facility and every hospice organization subscribed to LTCjob.com. The intention is that you will only need one place to go to post jobs, and more importantly, for candidates to find jobs. Universal. We seek 100% community involvement."
LTCjob.com offers users the ability to post single job postings, multiple or unlimited. They also offer unique opportunities for organizations to brand their companies image by adding additional promotional packages.
Contact
LTCjob.com
Ron Pobuta
(323) 776-3338
www.ltcjob.com

Contact