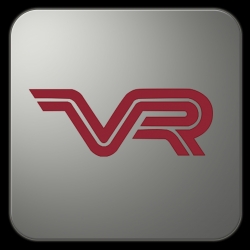 San Jose, CA, June 06, 2016 --(
PR.com
)-- FluidCast Technologies, LLC, a provider of the FluidCast Video Cloud Platform announced today the launch of it's new website FluidCastVR. FluidCastVR is a Virtual Reality video and photo production company which provides 360 2D/3D camera rentals.
FluidCastVR 360 VR camera rental packages come complete with an experienced camera crew. 360 2D and 3D professional rigs can be rented on a daily or weekly rental basis.
Their highly experienced team includes cinematographers, photographers and engineers with more than twenty years experience in producing films and documentaries for PBS, the Discovery Channel and the ABC Network.
Some of the recent productions FluidCastVR was involved in include:
- 360 VR travel videos in Vancouver, Canada.
- 360 VR live Club promotional videos in Atlanta, Georgia
- 360 VR live concerts in Los Angeles, California.
FluidCast are professional VR Videographers in Los Angeles and Atlanta and can travel to almost anywhere in the World given enough notice.
About FluidCast and FluidCastVR:
FluidcastVR was started on June 1st 2016 by FluidCast Software Systems. FluidCastVR provides 360 2D and 3D professional video production rentals crews all over the World. FluidCast is a premiere content publishing and monetization cloud platform. FluidCast boasts the most features of any other similar Cloud Video Solution, Content Management System or Software as a Service (SAAS) Video Platform. Clients utilizing FluidCast can publish and monetize live and recorded audio and video content, photo content, digital content and products. For over seven years, thousands of sites are powered by the FluidCast platform for their turnkey video content publishing and monetization needs.
For complete information, please visit:
http://fluidcastvr.com/
Media Contact
Company Name: FluidCast
Contact Person: Claudio Lai
Email: clai@fluidcast.net
Phone: (408) 831-2278
City/State: San Jose, California
Country: United States
Website:
http://fluidcastvr.com/