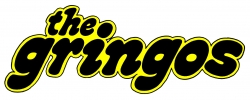 Scottsdale, AZ, June 07, 2016 --(
PR.com
)-- After a 36-year absence, pop/rock/show band, The Gringos are out of retirement and about to release their new single. Their upbeat song, appropriately titled Unfinished Business, is about the band's unrequited desire to make music together… and, this time, to realize a professional dream that simply never faded.
In the 1970s, it was talent and perseverance that helped The Gringos build a following on the night club circuit. They opened all over North America for music icons who included: Jose Feliciano, B. B. King, Lou Rawls, Ray Charles, The Supremes, The Temptations, Count Basie, Sonny and Cher, James Brown, Peggy Lee, Julie Budd, Smokin' Joe Fraser and The Knockouts, Herald Melvin and the Blue Notes, Rusty Warren, Jackie Gail, Tavares , and Aerosmith. In 1978, it looked like they had found their own big break: The Gringos were signed by Snuff Garrett and Steve Dorff to the United Artist label. But, suddenly the dream hit a snag. Before the album could be released, the label was sold and The Gringo's album went straight to cut out.
Today, The Gringos are making a comeback. A little older, a whole lot wiser, and every bit as determined, all 8 original members -Jim Miller, Joe Vaughn, Alan Harkrader, Donna Byrd, Steve Jones, Clyde Score, Tyler Newcomb and Lynn Tivens- are thrilled to perform together again. Not many bands have ever tried to accomplish a musical reunion quite like this. But The Gringos have always been a rarity in the music world. Their unwavering, 46-year-old friendship helped foster the idea that this band's big break is not buried decades behind them, it is about to bloom in the days and weeks ahead.
For The Gringos, timing is everything and lives have finally aligned for the next chapter of their story. Since that fateful turning point in 1970, all members of the band remained active in music, except two, trombone player, Lynn (The Bushman) Tivens, who has had a successful real estate career in Los Angeles, and who's return to music in 2009 helped re-energize the idea of putting the band back together, and the female lead vocalist, Donna Byrd who worked in the field of Hotel Operations in Las Vegas for the past three decades. The band is once again being managed by Charles T. Johnston, president and CEO of Select Artist Associates in Scottsdale, Arizona, who originally managed the group in its earlier years.
For more information about The Gringos contact Select Artist Associates, 13880 N. Northsight Blvd., Ste. #C-101, Scottsdale, AZ 85260 Phone: 480-994-0471