Lightcast®, Inc. Announces New Options & Capabilities on the Radar Speed Camera Systems – Lightcast RadarCam - lightcastinternational.com
Innovative Products Built to Save Lives. These systems are used all over the world in neighborhoods, HOAs, manufacturing plant, mining, oil fields, and campuses to locate high speed violators. www.lightcastinternational.com. Watch out for new Stop Sign Cameras coming out soon.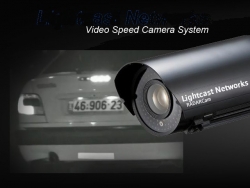 Pell City, AL, June 10, 2016 --(
PR.com
)-- Lightcast, Inc. is very excited to announce new options and capabilities on RadarCamTM, their Radar Speed Camera Systems. With ruggedized covert enclosures, these radar video systems are completely customizable and provide the ability to remotely monitor and record events such as the speed of vehicles, license plates, and document statistics on all vehicle speeds as well as the date and time of violations.
Video Based Speed Camera System Features:
-Provides 5 to 10 second video clips stored on hard drive or SSD, email and cloud
-Can record only speed violators (huge time saver)
-Captures date, time speed, front or back license plates, passengers if necessary
-Add to many types radar speed signs and variable message boards
Game Changer Technology with Video Based Radar Systems
Lightcast®, Inc. leads the industry in the field of affordable radar speed cameras, With pioneering technology, Lightcast video based camera radar systems solve your speed and safety problems around neighborhoods, campuses, mining facilities, forklifts, trains and large refineries.
What sets their radar speed camera systems apart from their competition is, no matter your locality and system configuration, Lightcast RadarCamTM systems can capture speed violators with 5 to 10 second clips guaranteed to identify speed violators with multiple vehicles. Most competitors capture still snapshots and can confuse what vehicle is speeding and what the max speed really was due to angles and multiple vehicles in view.
So why is a radar video speed camera system so important? By providing automated speed enforcement, you're bringing speed safety and security to your place before it's too late.
A Lightcast neighborhood installation included multiple radar speed signs over many streets. Six signs were hardwired for video and data collection to one central DVR at their security center. Six different channels recording radar triggered videos simultaneously on one DVR. This configuration recorded data necessary to capture speeders and even ticket violators. Key Features of this particular installation included the fact that the system was hardwired, included multiple camera radar locations and spanned over long distances.
According to a radar speed sign display study, up to 80 percent of speeders will slow down when alerted by a radar sign. http://www.lightcastinternational.com/lightcast-articles/80-reduce-speeds-10-20-compliance-moves-30-60/
Purchasing a radar speed camera system from Lightcast, Inc. is growing in popularity with progressive Home Owners Associations (HOAs). These systems are less costly and dangerous than installing speed bumps in your neighborhood which hinder first responders, can damage vehicles and elderly and increase emissions.
Customize to Your Specifications
Lightcast®, Inc. has the ability to ship the best automated speed enforcement system for your specific needs. They build many versions with options and add-ons, take time to find your needs and implement well tested product.
All Lightcast RadarCamTM systems are built in America with configurations completely customizable to meet your specifications and include a free training session via telephone or Internet on how to fully utilize the units.
For more information about these fully customizable video radar camera systems, please contact Troy Howard at 678.339.2326 ext. 2525 troy.howard@lcpsi.com or visit their website at
www.LightcastInternational.com
.
Contact
Lightcast Inc
Troy Howard
678-339-2326
www.lightcastinternational.com
sales@lightcast-international.com

Contact