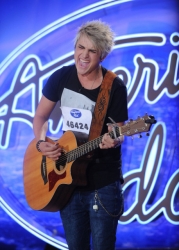 Coral Springs, FL, June 17, 2016 --(
PR.com
)-- School of Rock, the leader in performance-based music education, is proud to announce that Dalton Rapattoni, will be joining the School of Rock Gives Back Tour when it visits School of Rock Coral Springs and School of Rock West Broward showcase performance at the Blue Martini Lounge at 2432 E Sunrise Blvd, Fort Lauderdale on July 17th at 2pm.
Rapattoni will be performing with the School of Rock students on stage and will have a meet and greet following the show. Tickets to the performance, which is expected to sell out, can be purchased online at
http://www.prekindle.com/events/sor
A portion of the proceeds raised on this tour will be divided among three charities: American Foundation for Suicide Prevention, Rock School Scholarship Fund and New Life Missions Children's Home in Haiti. Dalton has been very vocal about his desire and goal to give back and support causes that are important to him.
School of Rock continues to be an innovator in the musical education industry. The program takes students beyond the classroom and to some of rock n' roll's most famous stages, such as Chicago's House of Blues and Lollapalooza. Dalton Rapattoni adds to the curriculum's authenticity as it gives students the opportunity to play side-by-side with a professional musician. Rapattoni's extensive background at the school as a former student and teacher make him an ideal guest to join the School of Rock.
"At School of Rock, we accept students of all ages and with all skill levels. Dalton enrolled in School of Rock as a beginner guitar student at the Dallas location when he was just 12 years old. The epitome of every student that walks through our doors. As part of the School of Rock 'family', we all witnessed his accomplishments as a contestant on American Idol's final season and watched proudly through his televised musical journey," commented Craig Zim, franchise owner of the Coral Springs and West Broward locations. Dalton became a household name as he reached the Final 3 of a national idol search and it is a testimony to his hard work and to the value he received during his years at School of Rock, both as a student and a teacher.
"After placing third in the competition, Dalton has been hard at work trying to find a way to thank his fans for getting him to the pinnacle point of Idol's final season. Through the School of Rock Gives Back Tour, Dalton is able to thank those that supported him on his American Idol journey. We are proud to have the relationship we have with Dalton and we are honored that he is giving back to our communities as a way of saying 'thank you' to the communities that gave to him."
About School of Rock
The music school your mom and dad wished they had when they were kids, School of Rock is an ingenious concept that gets kids and adults rocking out to the classics and up and performing with their peers. With 180 locations in nine countries, the franchise proves that rock and roll is here to stay.