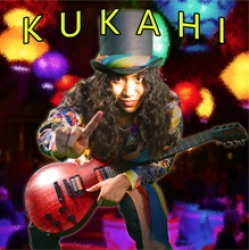 Waimea, HI, June 30, 2016 --(
PR.com
)-- Makalii Productions announces the debut of Native Hawaiian Singer/songwriter Kukahi Lee's debut album "Kukahi." His self-titled Rock/Pop/Rap LP is comprised of ten original tracks: Hard Rock "Raw," and "Trouble," Punk inspired, "War," Dance tunes, "Carpe Diem," and "Tonight With You," Slow songs, "Love Song," "Hero," and "Edge of the World," old school-style rap, "Ghost Story," and electro-swing, "That Girl." It is available for sale at all major online music locations.
In addition, his first music video, "RAW" filmed on location in Los Angeles, and starring Supercross Pro motocross racer David Pulley Jr. is now available for viewing on YouTube, Facebook, and Vimeo. It will also be available on Vevo shortly.
Big Island Music Awards nominee Kukahi started writing music at the age of seven. Since then, he has performed at various venues in Waimea, Orlando, Los Angeles, San Diego, Houston, Austin, and Vancouver, Canada. On top of singing, composing, and lyric writing, Kukahi also plays the guitar, (acoustic, and electric,) bass guitar, drums, and keyboards on the album.
He will be performing at the Unite The Vibe music festival at Nextdoor in Honolulu, Oahu on July 4, 2016 at 8:30 pm.