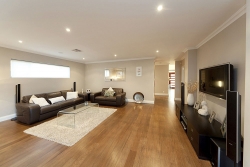 Perth, Australia, July 05, 2016 --(
PR.com
)-- Perth-based
Floors of Distinction
is pleased to announce the launch of their new website showcasing the comprehensive range of timber flooring, bamboo flooring and flooring installation services they offer.
Floors of Distinction have seen the need to keep at the leading edge of technology, to keep in touch with their clients and communicating special promotions to their website visitors.
Mark McGowan and Jason Phillips, founders of Floors of Distinction made these comments when asked about the launch of the new website, "We did an in-depth study of our client base to arrive at a website design that suited the array of current and prospective client needs, in order to deliver the most effective customer experience." He went on to say, "We found that existing clients and website visitors have broad customer interests and are from a broad Perth region catchment, so Start Digital needed to consider this in their overall design."
Floors of Distinction operates across the Perth metropolitan area and its surrounding regions. The new website design is mobile friendly to meet Google's strict requirements, and robust for ease of use across all mobile and tablet devices. Mark McGowan said, "We have structured the new website as a one stop resource for home and business owners wanting information on timber, bamboo and engineered flooring across the Perth region. We've included a carefully compiled blog giving our clients tips and tricks on how to maintain their timber flooring."
The new website is a reflection of the company's commitment to staying abreast of the fast pace of changing technology. They are pleased with the user feedback already received on how comprehensive it is, from existing and new.
About Floors of Distinction
Floors of Distinction is a Perth-based timber flooring company specialising in the supply and installation of timber, bamboo, engineered and laminate flooring. They operate in the Perth Metropolitan region and beyond, including Joondalup to Fremantle and Kalamunda to Canning Vale.
For more information about us, please visit http://www.floorsofdistinction.com.au/