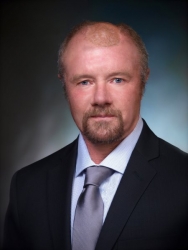 Indio, CA, July 19, 2016 --(
PR.com
)-- Reilly H. Stewart of Indio, California has been honored with the Lifetime Achievement Award by Strathmore's Who's Who Worldwide for his outstanding contributions and achievements in the field of healthcare. This award is presented to those individuals who have made a difference in the lives of others and have been recognized for their achievements and high level of success on either a national or global basis. These professionals have a passion and dedication for their chosen profession and have been acknowledged for consistently demonstrating outstanding leadership qualities.
About Reilly H. Stewart
Mr. Stewart has almost 40 years experience in the healthcare field. He is a self-employed Researcher and Developer providing medical services, research and development in California. He is responsible for research and development for human diagnostic products, specializing in immunology. Mr. Stewart has been active in helping create procedural documentation for diagnostic laboratory testing and submission of necessary FDA requirements for clearance of new diagnostic tests performed by both research and clinical laboratories. He is responsible for leading teams that hold patient care with profound respect during the design and creation of Clinical Laboratory products and procedures to be used in diagnosis and monitoring of human disease. He enjoys writing, and has achieved successful diagnostic device submissions to the FDA and University grant requests awarded by the National Science Foundation.
Born on October 17, 1958 in Los Angeles, California, Mr. Stewart obtained a B.S. in Biology from Loyola Marymount University. Reilly's education for the clinical laboratory included graduate courses in Biochemistry and Physical Chemistry. He also performed a year of internship with a hospital clinical laboratory. Mr. Stewart is certified through the American Red Cross to teach Mountaineering Orientated Advanced First Aid.
Mr. Stewart began his career in the laboratory by alphabetically filing Pap smear reports for the Department of Pathology at St. John's Hospital in Santa Monica, California. While completing his degree, Mr. Stewart continued working in the laboratory preparing cytology and pathology samples for examination. After being admitted to a year-long internship and classroom program, he later obtained certification as a Medical Technologist recognized by the American Society for Clinical Pathology board of certification. Mr. Stewart has experience in clinical research performed at UCLA as a university designated as a participant in the Multicenter AIDS Cohort Study organized in collaboration with the Centers for Disease Control and Prevention and National Institute of Health. This project was one of the first large-scale epidemiologic studies of transmission mechanisms for what was then identified as Human T-Lymphotrophic Virus III, now known as HIV. His experience in the techniques of highly specific cell enumeration, used in the initial monitoring of HIV-positive patient wellness and prognosis, is also applicable to the study of hematologic malignancies. Mr. Stewart began his management career at City of Hope, in Duarte, California, and was able to assist with the diagnostic procedures to better tailor treatment for victims of leukemias, lymphomas, and bone marrow disorders. More recently, he was invited to join the Research and Development team at Becton Dickinson Immunocytometry Systems, now known as Becton Dickinson Biosciences in San Jose, California.
Mr. Stewart has been challenged with health issues during his life, which he views as spiritual gifts to help reinforce his empathy with the patients who benefit from the diagnostic and monitoring tests he has assisted in developing. He was responsible very early for writing procedure manuals throughout the different laboratory disciplines. He has assisted in the leadership of efforts to prove a test useful for patient care, and has resumed his early career roles in authoring procedures and necessary quality control requirements to ensure accuracy. He was recently honored in Times Square, New York City on the Reuter's Billboard.
Reilly is married to Sandra Kathleen Stewart and in their spare time they enjoy backpacking.
About Strathmore's Who's Who Worldwide
Strathmore's Who's Who Worldwide highlights the professional lives of individuals from every significant field or industry including business, medicine, law, education, art, government and entertainment. Strathmore's Who's Who Worldwide is both an online and hard cover publication where we provide our members' current and pertinent business information. It is also a biographical information source for thousands of researchers, journalists, librarians and executive search firms throughout the world. Our goal is to ensure that our members receive all of the networking, exposure and recognition capabilities to potentially increase their business.