ExeBTC Extend Their Investment Limited Package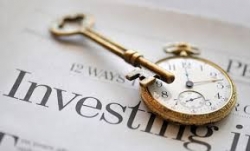 Delaware City, DE, July 07, 2016 --(
PR.com
)-- ExeBTC (www.ExeBTC.com) is already a leader in the online Bitcoin investment market. With their expert financial advisors and streamlined website, they can provide top quality service to clients all over the world. ExeBTC currently offers three different investment packages to provide investors with the returns they are looking for, within the limits of their budget. ExeBTC is now pleased to announce that they will be creating a fourth investment package, in order to provide potential clients with even more options.
The fourth investment package is available until 20 July 2016.
www.ExeBTC.com currently offers the Basic, Standard, and VIP packages. The Basic package requires a minimum investment of 0.2 Bitcoins and provides a 125% return over 15 days. The Standard package requires a minimum investment of five Bitcoins and provides a 200% return over 30 days. The VIP package requires a minimum investment of 20 Bitcoins and provides a 275% return. The new package will require a minimum deposit of one Bitcoin, and will provide a 200% return within just seven days. Clients are, of course, welcome to invest more than the minimum amounts. The new package will be ideal for investors looking for immediate returns for a relatively low price. One Bitcoin is currently worth about 740 US dollars. ExeBTC will be able to double that investment in just one week with their newest package.
Adam Lagos the company spokesperson for ExeBTC weighed in on the new package: "ExeBTC aims to provide a variety of options to their customers so that investors can choose the return, time frame, and price that fits them best. ExeBTC is confident that their new package will be just as popular and just as successful as their other three. This new package will open up online investment opportunities to many more clients. ExeBTC employs only the best expert financial service advisors, and they will continue to work hard to provide all old and new clients with the best returns possible."
Bitcoin has transformed the world of online investment since it was first released seven years ago. ExeBTC has taken advantage of that changing landscape in online investment, and their innovation has made them a leader in the online investment market. ExeBTC works with individuals and businesses all over the world. The company is confident that their new package will contribute even more to their growth, and will offer investment opportunities to even more global customers.
Contact
Adam Lagos
(424) 227-5185

Contact