New Surety Access for Oil and Gas Surety Bonds Announced
South Coast Surety has announced that while many surety companies are withdrawing from the Oil & Gas Environmental Surety Bond marketplace, they do have available admitted surety support for this class of business.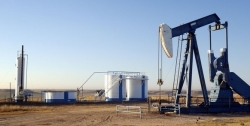 San Clemente, CA, July 25, 2016 --(
PR.com
)-- It has always been difficult to get an Oil and Gas surety bond or any type of Environmental Surety Bond primarily due to the financial exposure and indefinite length term of the obligation. The scarcity of available surety companies that would write this surety risk has become worse over the last number of months.
South Coast Surety
recognized that a source for these difficult surety bonds was much needed and sought to find surety partners that are able to step into the void created by the withdrawing surety firms. Through their hard efforts a new writer of such Environmental Bonds is available.
When asked about this new surety source the representative for South Coast Surety explained: "These are difficult bonds and they remain to be hard to place. We feel lucky that we were able to find some "A" rated admitted surety companies that understand the risk and will write it."
To find more about the Oil and Gas Environmental bonds go to:
https://bonds.southcoastsurety.com/environmental-surety-bonds/
.
Contact
South Coast Surety
Steven Swartz
949-361-1692
www.southcoastsurety.com

Contact