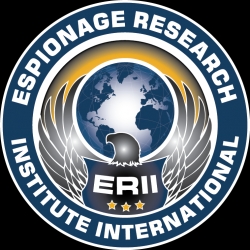 Virginia Beach, VA, August 02, 2016 --(
PR.com
)-- TSCM & Counterespionage Professionals from Around the Globe Gather For Annual Event
The
2016 ERII Annual Counterespionage Conference
Will Convene TSCM, Counterintelligence and Counterespionage Professionals To Discuss Key Issues, View Equipment Demonstrations And Network with Colleagues.
ERII today announced registration is open for the 2016 Annual ERII Counterespionage Conference, an annual gathering of worldwide technical surveillance countermeasures (TSCM), counterintelligence and counterespionage professionals. The conference will be held September 9-11, 2016, at the Embassy Suites Old Town in Alexandria, Virginia. ERII membership 3-day conference tickets are offered at a $200 discount as compared to non-member tickets through August 9, 2016 only. Single-day conference tickets are also available for ERII members and non-members.
Prior to the conference, Professional Development TSCM Group will provide two Kestrel TSCM Software training sessions. A Basic Operator Training session for government, government contractors & military will be held on September 6, 2016. On September 7-8, 2016 an Advanced Operator Certification class will be offered for ERII Members and select attendees.
ERII's 2016 Annual Counterespionage Conference will feature two conference tracks.
Track 1: TSCM Presentations (Friday, Saturday & Sunday)
TSCM practitioners provide technical insight, share valuable expertise and discuss findings.
Track 2: Counterintelligence & Cyber Espionage Presentations (Friday & Saturday Only)
David Major (FBI, Ret. and President of CI Centre) and Jarrett Kolthoff (President of SpearTip, LLC) share insights and information of significant valuable to TSCM practitioners and executives.
They are pleased to announce Research Electronics International (REI) of Cookeville, TN will be a corporate sponsor. REI was founded in 1983, and specializes in the design and manufacture of electronic countermeasure equipment.
"We are excited about the 2016 ERII Counterespionage Conference," said J.D. LeaSure, ERII's Director. "This year we are offering two Kestrel TSCM Software training sessions and two conference presentation tracks. Our goal is to ensure we serve the diverse needs of ERII membership. As always, we're looking forward to presentations by our esteemed colleagues and the opportunity to network with TSCM and counterespionage professionals from around the globe. We welcome ERII members and non-members with an interest in TSCM to attend. This is the premier TSCM event of the year. Don't miss it!"
A special room rate of US $179.00 plus tax is available at the conference venue for ERII conference attendees through August 6, 2016 only.
Advertising:
Deadlines have been extended to August 22, 2016 for product and service providers who would like to sponsor, exhibit or advertise.
About ERII:
The Espionage Research Institute International is a membership organization serving TSCM, counterintelligence and counterespionage professionals worldwide. The mission of ERII is to educate and advance best practices in the counterespionage, counterintelligence and TSCM community through excellence, applied learning, and research that examines issues of strategic importance to the sector.
Note:
Trademarks and registered trademarks referenced herein remain the property of their respective owner(s).