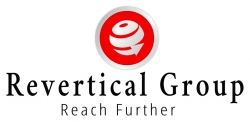 Chicago, IL, August 05, 2016 --(
PR.com
)-- Revertical Group announces the yearly opening of their vendor, partner, and advertiser programs for 4th quarter 2016. Revertical Group is searching for companies with great products and services to offer U.S. based consumers. Revertical Group has a vast network of television station partners, radio stations, and high traffic online websites. It's estimated that Revertical can help its partners reach over 40 million U.S. households through strategic television and Online advertisements.
Revertical Group also recently aquired a major online classifieds and auction site that competes with the other major sites. This will offer Revertical advertisers opportunities to reach even more consumers through online banner ads, video ads, and text ads. Revertical has created an ad distribution program that allows advertisers to geo target their target audience by City, State, County, and Zip. Revertical group offers advertisers and media buying agencies ad distribution rates as low as 95% less than other ad and sales platforms.
As a full Media, Marketing, and Commerce company, Revertical prides itself on offering businesses opportunities to grow their sales without having to spend major advertising rates. In the 4th quarter 2016 Revertical Group plans on launching over 700 new business advertisers, and products to U.S. consumers. These businesses will have a mix of television short and long form commercials, infomercials, short form commercials, and online advertisements.
Revertical Group also offers media buying agencies an opportunity to purchase ad time on multiple platforms at almost wholesale rates for their clients.
Revertical Group has plans to showcase their television shopping programs on Comcast, Direct TV, AT&T, Dish Network, Mundo Fox (Spanish), and several full power independent television stations, affiliated with major networks. This new broadcast expansion and distribution will ad over 17 million extra U.S. households to Revertical Networks current television and online distribution.
Revertical Group is a 360 degree all around media, marketing, and commerce agency that works with many types of businesses in many types of industries. If your business is interested in growing and in working with Revertical Group, please contact Revertical group at www.Revertical.com.