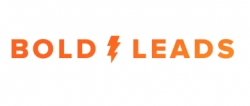 Chandler, AZ, August 08, 2016 --(
PR.com
)-- Danny Loschiavo, the co-founder of
BoldLeads
, is announcing the addition of a number of new tools to be included among the platform's existing lead generation and conversion offerings. The new tools, which include several recently developed CRM integration and social media components, are available to real estate agents already utilizing the BoldLeads platform but can also be accessed on an immediate basis by any agents who choose to begin using the lead generation and conversion platform.
According to Loschiavo, the ability for real estate agents to easily integrate the BoldLeads platform with their existing CRM is absolutely critical for those seeking increased efficiency and efficacy in any effort aimed at lead generation and conversion. With the new tools now available through BoldLeads, complete CRM integration can be accomplished in a matter of seconds. In addition to the new CRM integration tools now available, BoldLeads has also developed a new social media component that enables agents to connect with clients quickly and easily through any number of social media platforms.
"We are very proud to announce the release of these new CRM and social media tools through the BoldLeads platform," said Loschiavo. "It is our hope that these new additions will help our agents continue to achieve exceptional results in real estate lead generation and conversion, and we certainly believe that the simple and straightforward CRM integration and social media component will contribute to their continued success."
BoldLeads reviews all of the tools that contribute to the efficacy of its platform as a matter of routine, thereby ensuring that its platform is able to generate the lead generation and conversion results real estate agents have now come to expect. New tools are regularly added and existing tools are updated and enhanced, with the company noting that it is completely committed to ensuring the BoldLeads platform remains the most effective platform for generating and converting real estate leads.
About BoldLeads
BoldLeads is a lead generation and conversion platform co-founded by Danny Loschiavo and Christine Crane with the goal of streamlining the process associated with generating buyer and seller leads for real estate agents. Available to real estate agents in every market, the BoldLeads platform is the industry leader among lead generation and conversion platforms.