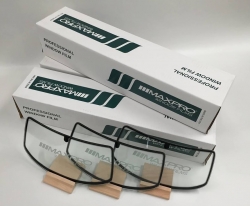 Whiteville, NC, August 10, 2016 --(
PR.com
)-- MAXPRO Manufacturing, LLC (MAXPRO), a fast-growing US-based window films manufacturer, awards an exclusive Pan-Asian distributorship to Singapore-based FilmTack Pte Lte (FilmTack).
The agreement involves the establishment of a regional logistics center in Singapore to expand MAXPRO's footprints throughout the Asia-Pacific. As part of the plan, FilmTack will invest US $1.7 million to acquire a new 8,500sqft facility before 2017 to accommodate the expected growth and enhance the efficiency of both companies' distribution operations.
Commenting on the agreement, K H Poon, Director at FilmTack said, "Going forward, there are indications of strong headwinds in the window film industry and MAXPRO has reliable products that give distributors a piece of mind when pricing films competitively."
"Our industry is very dynamic and in the course of our discussions, MAXPRO has responded swiftly with customized local-solutions to meet these challenges. MAXPRO has the elements to succeed and we are proud to be part of the MAXPRO growth story," said Poon.
MAXPRO President, Joseph R. Cobbe, sees the relationship with Film Tack as an important step in MAXPRO's growth in the overall worldwide markets, and specifically in the Asian-Pacific markets. "We think MAXPRO Window Films will do very well in the Asian-Pacific market. MAXPRO's superior quality and competitive pricing will be well received in that market. FilmTack's reputation as an experienced and knowledgeable window film distributor along with their extensive history of providing personalized customer service will enable us to rapidly gain market share."