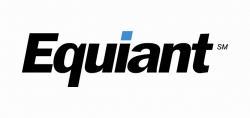 Scottsdale, AZ, August 22, 2016 --(
PR.com
)-- Equiant, a Scottsdale, Ariz.-based accounts receivable servicing provider, has named Neithard Foley, a certified public accountant with more than 20 years of experience in leadership, strategic planning, accounting, finance, operations, customer service and relationship management, as vice president of operations.
"We're thrilled to announce that Neithard Foley has joined Equiant," says Frank Morrisroe, president of Equiant. "Equiant's explosive growth over the past few years created the need to expand our senior management team, and Neithard brings a wealth of experience in leading financial professionals and managing electronic payment systems, making him an invaluable asset to Equiant and our clients."
Foley comes to Equiant from Axway, a Phoenix-based computer software firm, where he led a team of professionals within the Global Revenue and Commission team as senior director of finance. Prior to that, he served as vice president of operations at Vantiv Integrated Payments, a leading provider of PCI-compliant payment technology and solutions.
In recent years, Equiant has rolled out new benefits and features for its industry-leading technology, service and security, and clients have responded, creating double-digit growth. Equiant's new Platform as a Service (PaaS) model allows clients to service their accounts in-house. Using the "cloud," Equiant's platform provides the servers, storage methodology and other technology to host developer accounts. "In the current era of data security challenges and strict collections' law, that's an important distinction," says Peter Moody, vice president of business development. "The cloud-based platform operates under PCI Level 1 certification standards and SSAE 16 compliance requirements and is hosted at the SUPERNAP data center in Las Vegas, one of just five in the world rated as an ultra-secure Tier IV facility. Data stored there is secure from hacking as well as natural disasters, power outages and other possible business interruptions."
Clients that prefer traditional loan servicing agreements (or have lenders that require them) can rely on Equiant's industry leading performance for outsourced accounts. Every Equiant client has access to best practices and toolsets that transform the payment-processing function and improve portfolio performance. Equiant's Business Intelligence Tools (BITs) allow developers to create their own detailed reports with the information they find most valuable. Developers can create custom charts and graphs to reveal both historical and current trend analysis from a high level or to drill down to specific data in an area of interest.
Equiant can also facilitate electronic processing of documents and loan servicing, as well as digital document custody. To learn more about Equiant, call Moody at (480) 636-4888.
About Equiant: Equiant is one of the leading timeshare servicers in the United States with a portfolio that exceeds $1 billion and includes more than 125,000 individual consumer loans. Over the past 28 years, Equiant has serviced more than 1.5 million loans and 1.25 million maintenance fees accounts. Its array of products and services includes loan receivables and maintenance fee servicing on a fully hosted web platform, Platform as a Service (PaaS) receivables technology, point of sale merchant processing, delinquency control, document custody (including digital), and analytic reporting. To learn more about Equiant's industry-leading security and receivables servicing, call Moody at (480) 636-4888 or visit www.equiant.com.