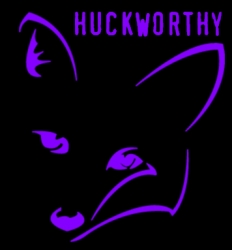 Washington, DC, August 25, 2016 --(
PR.com
)-- Huckworthy, and its partner SiRRAN Communications, have been contracted for the immediate delivery of multiple GSM and 3G Tactical Mobile Networks (TMN) from Huckworthy's TRAVELLER line of wireless communications products. Huckworthy will supply the fully integrated portable cellular network solutions, powered by SiRRAN's NET Series converged 2G/3G core network software, by the end of September.
The TRAVELLER TMNs will deliver essential mobile communications & data management for the ground teams of the national meteorological office of one of Asia Pacific's largest nations. They will provide reliable wireless infrastructure within minutes and with the capability to operate as a private network, and also open up to public cellular devices when appropriate. The TRAVELLER TMN and SiRRAN NET Series are satellite and wireless backhaul optimized, eliminating many of the problems seen in traditional rural and rapid response networks, marking a significant leap forward in capabilities for agents working in the field.
The TRAVELLER TMN is available in 4G LTE, 3G, GSM and combined variants, and can be packaged for man-portable solutions (such as the disaster prevention/response application), man-pack, maritime, aviation platforms and fixed location infrastructure – making it the most versatile micro and macro network offer in the marketplace.
"We are thrilled that the SiRRAN-Huckworthy partnership has once again been selected as the network of choice when coverage really matters, which is in tactical and challenging situations," stated David Howgill, President of Huckworthy, "Our combined technologies continue to offer the greatest flexibility, reliability and affordability in the industry."
About Huckworthy
Huckworthy is US Small Business Administration Historically Underutilized Business Zone (HUBZone) Certified founded to develop, launch, integrate and distribute cutting edge satellite, wireless communications and power technologies. Huckworthy markets these solutions under the TRAVELLER product line. TRAVELLER encompasses Tactical Cellular Mobile and Mesh Radio Networks, Tactical Audio Systems and Antennas, plus a range of energy optimization products including micro-hydroelectric generation and advanced heat dissipation for high-power electronics. Huckworthy also provides technology consulting services to some of the largest global satellite, wireless, defense and energy companies. www.huckworthy.com