David W. Luke Honored with the Lifetime Achievement Award by Strathmore's Who's Who Worldwide Publication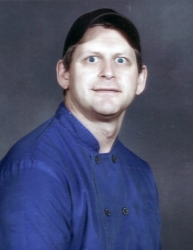 Sioux Falls, SD, September 06, 2016 --(
PR.com
)-- David W. Luke of Sioux Falls, South Dakota has been honored with the Lifetime Achievement Award by Strathmore's Who's Who Worldwide Edition for his outstanding achievements and high level of success in the culinary field. These professionals have a passion and dedication for their chosen profession.
About David W. Luke
Mr. Luke is the Cook/Chef at the Good Samaritan Society which is an assisted living facility providing geriatric and elderly care in Sioux Falls, South Dakota. He is responsible for overseeing the kitchen staff, preparing food for the executive staff, coworkers and other employees and is in charge of ordering and deliveries. Mr. Luke also serves as banquet chef at a local country club and trains new employees.
Born on September 6, 1969 in Sioux Falls, South Dakota, the oldest of 7 siblings, Mr. Luke has worked in the culinary field in numerous restaurants, hotels and cafes for over 32 years. His previous employers include Royal Fork for 2 years, Cracked Pot for 1 year, Playhouse Pizza for 1 year, the Sheraton Hotel for 7 years, Sirloin Stockade for 5 years, Coyote Canyon for 3 years and TGI Fridays for 7 years. He currently works at the Good Samaritan Society and the Minnehaha Country Club and has done so for more than 10 years.
Mr. Luke has participated in several cooking challenges and competitions for the Pork Producers, Feast of the Great Chefs and March of Dimes charity. He has previously taught cooking classes and participated in wine dinners. In addition, he enjoys catering for weddings and parties.
Mr. Luke's three children, Kelsey, Shanice and Jonathan, and four grandchildren, Dayton, Karsyn, Alexander and Severus also keep him busy with family activities. In his spare time he enjoys reading, gardening, bike riding, travel, walking, boating, relaxing and cooking for friends and family.
Not only does he enjoy his job, but Mr. Luke enjoys the customer service that goes along with the job and the many friendships he has made along the way. He continues to strive for bigger and better things and to develop and prepare new and exciting recipes.
Mr. Luke's favorite quote is "You fall, you rise, you make mistakes, you live and learn. You're human, not perfect. You've been hurt but, you're alive - to breathe to think, to enjoy, and chase the things you love. Sometimes, there is sadness in our journey but, there is also lots of joy. We must keep putting one foot in front of the other even when we hurt. For we will never know what is waiting for us around the bend" - unknown
For further information, contact
www.goodsamaritansociety.com
.
About Strathmore's Who's Who Worldwide
Strathmore's Who's Who Worldwide is an international advertising, networking and publishing company based in Farmingdale, New York. They are proud to be able to satisfy their clients and continue to have repeat clientele due to their longevity and pride in their products and services. The Owners strive to connect business professionals to enhance their contact base and networking capabilities so they can get the acknowledgment and publicity within their industries and beyond. The Strathmore family has been providing these valuable services for over two decades. They target executives and professionals in all industries to be featured in their publication and on-line directory. Industries include business, law, education, healthcare and medicine, fine arts, IT, government, science, real estate, entertainment and many more accomplished fields. Professional profiles are listed in an annual hardcover journal and in a detailed, searchable database on the website www.strww.com.
Contact
Strathmore Worldwide
Susan Perrault
516-677-9696
www.strathmoreworldwide.com
Syndi Reibman

Contact