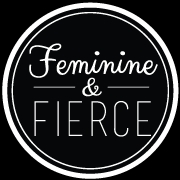 Fayetteville, NC, September 01, 2016 --(
PR.com
)-- Gun Powder Gals is presenting "Feminine & Fierce: A Self-Protection & Defense Event" hosted at the AIT Building on Maiden Lane. This inaugural event starts at 10:00am and runs to 3:00pm. Tickets for the event are $67 and can be purchased in advance via Eventbrite.com. Group discounts of 8 or more available.
This event is for women only and will focus on different aspects of self-protection and defense. Speakers will present on a number of topics, such as concealed carry training, defense with firearms within the home, home security systems, non-lethal forms of defense, a demonstration of physical self-defense methods, and identity protection. Lunch will be provided.
Gun Powder Gals will be having a silent auction with proceeds going to The Rape Crisis Volunteers of Cumberland County.
The Volunteers of the Rape Crisis Center fights against sexual assault and offers victims assistance through a 24-hour Crisis Hotline, 24-hour emergency room responders, counseling, support groups, court room advocacy, community awareness and the NC Address Confidentiality Program.
Gun Powder Gals are pleased to have Academy Sports + Outdoors as their Sponsor! The speakers list includes experts from Gill Security Systems, Inc, The Range Complex, Concealed Carry North Carolina Firearms Group, Jackie Carter of LegalShield, Personal Defense Concepts, Academy of Christian Martial Arts, and Damsel in Defense by Misty (Independent Damsel Pro).
Thank you to Media Partners Up and Coming Weekly and PlayBig Online Marketing.
For more information on the Feminine & Fierce: A Self-Protection & Defense Event, visit www.feminineandfierce.net
About Gun Powder Gals
Gun Powder Gals is a woman only shooting club located in Cumberland County, NC. The Gun Powder Gals continues to grow with a current membership of over 340 shooters, with diverse backgrounds and experience. The purpose of Gun Powder Gals is to help women discover and enjoy the shooting sports, increase proficiency for personal safety and home defense, and have the opportunity to compete. The Gun Powder Gals pursue their passion for shooting and enjoy a sense of camaraderie, both on and off the range.