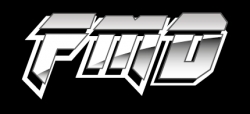 Los Angeles, CA, October 19, 2016 --(
PR.com
)-- "As news of Georges St. Pierre's free agency has rocked the UFC, Full Metal Dojo, Thailand's #1 MMA organization, is prepared to take care of Georges St. Pierre in a way that the UFC never has. Full Metal Dojo is currently preparing an offer to the former UFC Welterweight Champion, that could potentially make him the richest athlete of all time.
"Georges St. Pierre would be the cornerstone of the coolest MMA group in the world as it expands deeper into South East Asia, China, Europe and North America. With a growing fan base and increased exposure, Georges St. Pierre is the perfect fit for this rapidly growing sport and promotion.
"Thailand is the perfect destination for all MMA fans to enjoy a vacation and take in one of the best shows MMA has to offer."
- Bobby Kesselman, Full Metal Dojo, North American Representative
fullmetaldojo.com
facebook.com/fullmetaldojo/
https://www.youtube.com/user/fullmetaldojo?spfreload=10