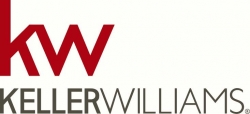 Columbia, SC, November 10, 2016 --(
PR.com
)--
www.sellingrealestateincolumbisc.com
- This is a time when everyone is looking to maximize the money they have and save, especially the retired community. Keller Williams Associate Rozalyn Franklin is working with other Keller Williams Associates around the world to find retirees and families their dream home abroad, where the cost-of-living might be much lower. Keller Williams has an extensive international referral network of Associate to assist clients in buying international property. These Keller Williams Associates are skilled professionals who trained and studied to understand their local market. their ultimate goal is to make homebuyer's or investor feel confident that they're making a wise decision. "Relocating overseas or investing in property abroad is much more popular. More people are considering their financial options," said Rozalyn Franklin with RMF Team at Keller Williams in Columbia, SC NE a Keller Williams Associates in Columbia, SC. "As a Keller Williams Associate, I'm connected to a worldwide network of experienced '
CHIPS
' Associates, so I can help my clients find an ideal investment property, the perfect place to relocate or to retire."
Keller Williams is in more countries than any other Real Estate brand. At the end of April 2014, Keller Williams Realty reached 100,575 agents worldwide. the size and strength of the Keller Williams international network, combined with extensive experience and knowledge, makes Rozalyn Franklin a valuable connection for anyone looking to invest, relocate or retire abroad.
For more information about real estate opportunities aboard contact,
RMF Team - Rozalyn Franklin @
www.buythroughrozalyn.com
rozalynfranklin@kw.com, 803-227-6943 (O) 803-318+6412 (C)
About Keller Williams Realty:
Keller Williams Realty was founded in 1983 by Gary Keller and Joe Williams. It started out as a single office based in Austin, Texas, selling local residential real estate in the Austin area. After two years in business, Keller Williams became the largest single office residential real estate firm in Austin with 72 licensed agents. By the end of the decade in 2010, Keller Williams had 77,672 real estate agents in the United States. It surpassed Century 21 as the second largest real estate agency in the U.S., two years after taking over the third spot from RE/MAX International. Between 2005 and 2011, the company saw a 40 percent increase in the number of offices in North America. Keller Williams Realty went international in 2012, launching Keller Williams Worldwide as a subdivision to manage its international franchising. It awarded its first overseas franchise in Vietnam in 2012. The same year, franchising of the company was made available in Indonesia and Southern Africa, and in 2013 expanded to Germany, Austria, Switzerland, Turkey, and the United Kingdom. At the end of April 2014, Keller Williams Realty reached 100,575 agents worldwide. As of 2014, it is the largest real estate franchise by agent count in North America and the only privately held global residential real estate brokerage. In 2014, the company also announced the opening of a region in Dubai. The first Dubai franchise was awarded to a leadership group affiliated with IFA Hotels & Resorts which is considered the largest foreign investor on the Palm Jumeirah.