Surety Supported Jobs on the Rise
The recent election ballots had billions of dollars of proposed expenditure bonds for the building and maintenance of schools, roads and public facilities that passed. This is a big opportunity for companies that have Surety Bonding Support to go after publicly funded projects.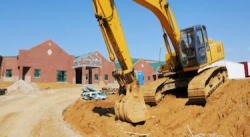 San Clemente, CA, November 22, 2016 --(
PR.com
)-- As reported in newspapers across the country, the elections in 2016 included billions of dollars in construction finance bonds. Many of these bond measures did pass, with the results scheduled to generate a tremendous amount of publicly funded work. The bond measures included funding for many school site improvements and infrastructure construction scopes of work.
In addition, the presidential election included the promise of more spending for our nation's aging infrastructure. So, it looks like the construction industry, that has seen some slow recovery recently, is about to get a shot in the arm.
All this work involves public funding, which means there will be billions of dollars of publicly funded jobs going to bid that will require bid bonds, performance bonds and payment bond support. As reported in a number of news publications, including The Insurance Journal and Property Casualty 360, surety companies have considerable capacity with many established and newly established surety firms looking to put their surety capacity to work.
A lot of projects requiring surety bonding will soon be available, with surety companies looking to bond that work. All that is needed are the contractors to bid and win the jobs with surety support.
This is a major opportunity for contractors who have a Surety relationship to expand the company's bonded job size capacity. It also gives contractors that have shied away from potentially profitable public works projects, due to the need to attain surety support, an opportunity to go after the lucrative work by finding a surety relationship.
But wait, this is an opportunity for not only Sticks and Bricks Construction Contractors; but, also Service, Supply and Install Contractors as well.
Service Contractors can include:
Guard/Security, Transportation/Bus, Janitorial, Entertainment, Landscape, Photography, Window Washing, Pest Control, Food Service, Wireless Networking, Street Sweeping, Boiler/Generator Retrofit, Tower Maintenance and IT Support.
Supply and Supply/Install Contractors can include:
Office/School Supplies, Flooring/Counters, Fencing, Modular Buildings, Work Trailers, Landscape, Portable Restrooms, Cabinets, Painters, Computer/ Electronic Equip., Irrigation Equip., Boiler/Generators, Low Voltage Wiring, Software, Wireless Installations and Specialized Vehicles.
So, this wealth of pending public expenditures can boost employment and expand the businesses that are able to get surety bonding to perform publicly funded projects. Now is the time for contractors to take a hard look at the current surety relationships providing support or to start looking for the surety professional that can assist with crafting a surety program that fits the company needs and allows the firm to go after some of these public projects that were just made possible with the recent bond measure approvals.
Steven Swartz, South Coast Surety
Steven Swartz is the founder, President and CEO for
South Coast Surety
. South Coast Surety has been a leader in providing both construction and non-construction surety bonding for over two decades. They are a national managing general underwriting agency with the in-house authority that allows for fast and aggressive surety support.
Contact
South Coast Surety
Steven Swartz
949-361-1692
www.southcoastsurety.com

Contact