Danny Pintauro Joins Cast of Web Series "Unsure/Positive" for Second Season
"Who's the Boss?" star Danny Pintauro has joined the cast of award winning web series "Unsure/Positive."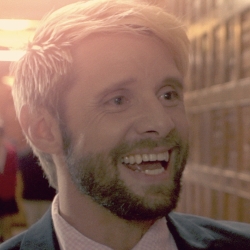 Boston, MA, November 18, 2016 --(
PR.com
)-- "Who's the Boss?" star Danny Pintauro has joined the cast of "Unsure/Positive."
Pintauro recently spent a weekend in Boston, filming at the Middlesex School in Concord, and the Liquid Art House in Boston's Theater District, shooting promotional materials for the second season of the web series, which has been nominated for "Best Web Series" in this year's POZ Awards.
The promotional shoots will be released as part of the show's
current Kickstarter campaign
to produce six 22-minute episodes for its second season in 2017. Pintauro took to social media to support the show after wrapping principal photography: "This is a step in the right direction – these filmmakers are providing those of us living with HIV with characters we can relate to, who might be going through the same things we are, and this will also help bring more visibility to HIV and will hopefully remove some of the stigma associated with the disease."
Pintauro revealed his HIV status last year on Oprah on the national stage; this project will be the his first role on the small screen since going public with his status.
Based on the true story of series creator Christian Daniel Kiley, the first season of the "Unsure/Positive" centers around his character's struggle to "come out" of the HIV "closet." The first season premiered on World AIDS Day 2015, and is free to watch at www.unsurepositive.com.
Contact:
Wayne Barbin, Producer
info@unsurepositive.com
35 Pleasant Street
Boston, MA
Ph: 857-244-1370
Contact
Unsure Postive Productions
Wayne Barbin
857-244-1370
www.unsurepositive.com

Contact
Multimedia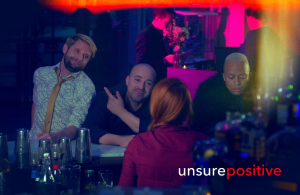 Co-stars Danny Pintauro and Christian Daniel Kiley