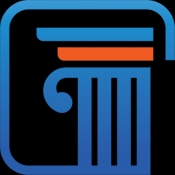 Plano, TX, November 28, 2016 --(
PR.com
)-- Today, the Certified Student Loan Advisor Board of Standards announces a comprehensive business development program for financial professionals who wish to provide student loan repayment consulting services.
Currently, millions of student loan holders are unsure if they are on the best repayment plan for their financial situation and seek qualified financial advisors who have the expertise of delivering personal financial services.
Frequently, CPAs, CFPs, RIAs, insurance and mortgage advisors are unfamiliar with the complexity of repayment programs and how they affect the financial health of their clients.
The CSLA Board delivers a professional level designation (Certified Student Loan Advisor) that builds competency in how to advise a client on their repayment strategies throughout the life of their loans and in the full context of their financial plans.
The video-based training provides extensive coverage of:
- current loan types, risks, and benefits
- income-based repayment plans, eligibility, and compliance
- deferral and forgiveness eligibility and associated procedures
- interest costs, capitalization rules
- IBR calculations based on the client's income and other qualifying factors
- How to incorporate debt repayment within a master financial plan
The complete program includes training, certification, technology, and business development support to help advisors create consumer awareness of the need to develop a holistic repayment strategy within a financial plan.
CE Credits are also available through WebCE: webce.com/Incomedrivenrepayment
For more information, visit the organization's website:
https://www.cslainstitute.org
You can find us listed on FINRA: https://www.finra.org/investors/professional-designations/csla