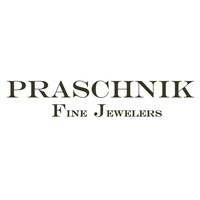 Bay Harbor Islands, FL, December 01, 2016 --(
PR.com
)-- Praschnik Fine Jewelers in Bay Harbor Islands, Florida is the newest jewelry retailer to become part of the prestigious Preferred Jewelers International Network.
Praschnik Fine Jewelers opened its first design studio in Bay Harbor Islands more than forty-five years ago, and has consistently delivered fine jewelry crafted with masterful skill and excellence. Known for its quality, design and craftsmanship, this distinguished jewelry industry family is best known for its numerous, award winning jewelry designs.
As the newest member of Preferred Jewelers International, Praschnik Jewelers joins this elite international network of independent retail jewelers who are dedicated to providing excellence in service, support and value, and also offer the Preferred Lifetime Nationwide Warranty, which is included at no additional charge.
The Preferred Lifetime Nationwide Warranty fully guarantees workmanship and materials on customer purchases. If service is required, the customer would simply go to a Preferred Jeweler and it will be repaired and serviced at no charge. The Lifetime Nationwide Warranty program also includes the replacement of any missing diamonds up to 0.20 ctw.
With the addition of the Preferred Lifetime Nationwide Warranty, customers of Praschnik Fine Jewelers now have the benefit of around the clock protection and peace of mind for all of their fine jewelry pieces.
For more information on Praschnik Fine Jewelers or for location, hours and contact information, visit the Praschnik Fine Jewelers website online at: www.Praschnik.com