RadioIO Launches 32 New Internet Music Channels in 30 Days
Internet radio pioneer RadioIO is rapidly launching new music channels, bringing its selection to 60 unique music channels and demonstrating its many advantages over satellite and terrestrial radio.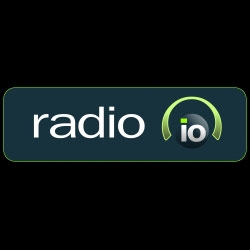 Tampa, FL, January 29, 2008 --(
PR.com
)-- Internet radio pioneer RadioIO ("radio eye-oh"), a service of IOWorld Media, Inc. (OTCPK: IWDM), is rapidly launching new, proprietary music channels to increase its selection from 28 to 60 during a period of only 30 days. The new channel rollouts will achieve RadioIO's goal to stream 60 unique music channels by February 1, 2008.
The new 60-channel selection offers some familiar, mainstream music formats such as pop and classic rock, as well as previously unexplored music genres such as Newgrass and Women in Rock, and is positioned as an Internet/mobile equivalent of satellite radio's diverse music offering.
"Doubling our music channel offerings in just 30 days is an excellent demonstration of what is possible using this medium, and further accentuates our technical and economic advantages over both satellite and terrestrial radio," said RadioIO founder Mike Roe. "We can increase, modify and enhance our channel lineup infinitely without having to build another tower or reallocate spectrum, and do it at a tiny fraction of the cost that these other broadcasters would incur."
Music selections on RadioIO are hand-picked by music experts and aficionados known as stream hosts, who regularly interact with RadioIO's audience of more than one million unique listeners. The audience has reiterated time and again its preference for RadioIO's model of fewer commercials and less chatter, coupled with the convenience and interactivity of Internet radio. In addition to its free, ad-supported channels, RadioIO also offers a $4.99/month SoundPass for listeners who wish to listen commercial-free.
Launched as a single music stream in 1999 by music lover Roe in his home, RadioIO has grown into one of the Internet's most resilient music brands. In November 2005, it became the world's first publicly-traded Internet radio operation. RadioIO is featured on directories including iTunes, WindowsMedia.com, Real.com and SHOUTcast.com, and enjoys more than 30 integral partnerships with Palm, Philips, Sonos, Escient and Slim Devices, among others. Wireless access is available via RadioIO's IO2go service, or any SmartPhone. To experience RadioIO, go to www.radioio.com.
###
Contact
RadioIO
Elise Brown
609-890-8487
www.radioio.com

Contact