Zom.bio Games: Storm Wars Unleashed on Google Play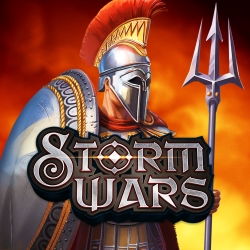 Austin, TX, December 04, 2016 --(
PR.com
)-- Independent game studio Zom.bio announced today the mobile debut of their hit game, Storm Wars. Storm Wars is a free-to-play collectible card game (CCG), combining lightning-fast battles with deep deck building strategy. The fully automated battles resolve as quickly as the player wishes – for fans of strategic card games, it's a whole new kind of rush.
When discussing the strategy behind expanding to mobile, Zom.bio CEO Janus Anderson said, "We're so proud to bring Storm Wars to mobile. It pushes the boundaries on conventional mobile offerings, in terms of both gameplay and technology. Players experiencing Storm Wars for the first time will gain access to the same rich content available on the PC version, and our existing player base will have access to their games whenever or wherever they want to play."
Set on the floating fantasy world of Atlantea, players explore mysterious lands to recruit the best warriors, beasts, elves, and demons for their army. Players experience an immersive solo experience, or can elect to take part in exhilarating player-vs-player (PVP) battles and tournaments.
· Epic battles play out in under a minute – perfect for on-the-go players.
· Mark out your opponent and lead your hero and custom crew into battle: then watch the chaos as the carnage unfolds.
· With hundreds of unique cards to choose from, each with their own stats and abilities, the strategic possibilities are endless.
Initially an Android exclusive for mobile, Storm Wars is slated for an iOS release in early 2017.
Download Storm Wars from the
Google Play Store
.
About Zom.bio
Founded in late 2015 by Janus Anderson, Zom.bio (www.zom.bio) is an independent development studio focused on immersive gameplay and accessible player experiences. Janus, previously a Producer and Studio Director for Zynga and Disney mobile, has built a name as one of the premier game designers with titles such as The Realm (Sierra Entertainment), Dungeon Runners (NC Soft), and notably Warstorm; an asynchronous collectible card game for Challenge Games.
Learn more about Storm Wars at
www.stormwarsgame.com
.
Watch the Storm Wars video at
https://vimeo.com/160065958
.
Contact
Zom.bio
Janus Anderson
512-736-3814
zom.bio
j@zom.bio

Contact
Multimedia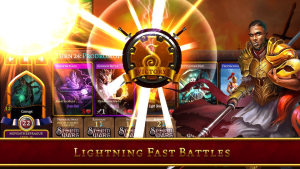 Storm Wars features fast-paced battles, perfect for players on the move.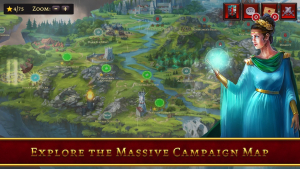 The world of Atlantea unlocks before players' eyes as they play Storm Wars.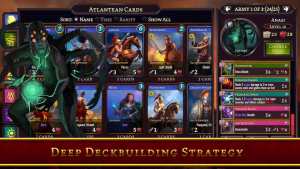 Beautiful card art will delight players as they build and experiment with their deck, trying out card combinations and new strategies.