Helene Oelerich Recognized as a Professional of the Year by Strathmore's Who's Who Worldwide Publication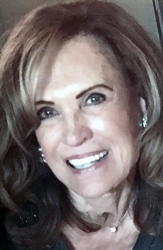 Whitestone, NY, January 21, 2017 --(
PR.com
)-- Helene Oelerich of Whitestone, New York has been recognized as a Professional of the Year for 2016 by Strathmore's Who's Who Worldwide Edition for her outstanding contributions and achievements in the fields of education and writing.
About Helene Oelerich
Ms. Oelerich is a retired educator. She taught elementary education for gifted and talents students for over 25 years in New York. She taught at PS 181 in Brooklyn, New York where she worked with many Haitian students and other students of different cultural backgrounds. Ms. Oelerich would put on shows with the children including "Guys and Dolls," "Little Shop of Horrors," "Grease" and "The Sound of Music." She was awarded Teacher of the Year. Ms. Oelerich began teaching Elementary School in Queens, New York at PS 209 where she taught many Asian students. She took courses at The China Institute in New York City so she could speak to the parents at PTA meetings. A yearly luncheon was held in Flushing, New York at a Chinese restaurant where Asian children taught other students about their culture.
Ms. Oelerich especially enjoyed the December holiday luncheon at PS 181, where students would choose a book about a child in a different culture and share it with all the attendees, which included parents and grandparents. The party would also include a variety of groups showcasing their backgrounds with food, music and dancing. The students would learn "You can't judge a book by its cover," and sing "You've Got To Be Carefully Taught" from the show "South Pacific."
Currently, she writes for the Queens Courier, LeHavre Courier, where she is known as "The Dining Diva," and Cryder House Courier. She provides photo journals and restaurant reviews. Ms. Oelerich is also writing her memoir, titled "Memories of a Jewish Girl from Brooklyn." In addition, she volunteers at the Queens Zoo giving tours to students.
Born August 8th in Brooklyn, New York, Ms. Oelerich obtained a B.A. from Brooklyn College and a M.A. in Education and Literature from Queens College. She was voted Best Dressed in Junior High School and Ms. Pin-Up in Erasmus High School. Ms. Oelerich is a breast cancer survivor. In her spare time she enjoys reading, travel, animals, photography and book club.
About Strathmore's Who's Who Worldwide
Strathmore's Who's Who Worldwide highlights the professional lives of individuals from every significant field or industry including business, medicine, law, education, art, government and entertainment. Strathmore's Who's Who Worldwide is both an online and hard cover publication where we provide our members' current and pertinent business information. It is also a biographical information source for thousands of researchers, journalists, librarians and executive search firms throughout the world. Our goal is to ensure that our members receive all of the networking, exposure and recognition capabilities to potentially increase their business.
Contact
Strathmore Worldwide
Susan Perrault
516-677-9696
www.strathmoreworldwide.com
Syndi Reibman

Contact