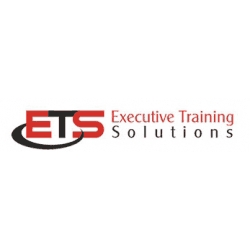 Phoenix, AZ, January 30, 2008 --(
PR.com
)-- Executive Training Solutions (ETS) today announced the availability of a new global certification program for business professionals worldwide that focuses on validating business-critical skills. As a solution provider for Certiport in Phoenix Arizona, ETS is among the first in Arizona, and the world, to offer the new Microsoft Business Certification program for the 2007 Microsoft Office system and Windows® Vista operating systems.
"Mastery of the core business information tools and business processes is fast becoming a key differentiator, and now businesses have a clear yardstick to assess desktop proficiency for their non-IT staff," said Lutz Ziob, general manager of Microsoft Learning.
"In today's competitive environment businesses can't afford to hire a person for a position to find out they really don't know how to use Microsoft Word, Excel or other primary applications," said Alex Crutchfield, Microsoft Certified Applications Specialist Instructor and Director of Certifications for ETS. "We're finding our clients at ETS are utilizing our Skills Assessment Program more and more to measure and verify the skill levels of employees, and potential employees. The new generation of business certifications will give users the opportunity to certify their skills on Microsoft technologies and receive a credential logo that identifies them as experts."
The certification exams are now available in English, and other languages will be available soon. As a full-service training organization, Executive Training Solutions is positioned to provide Microsoft users with complete access to training and test-taking for the new Microsoft Business Certification program.
Executive Training Solutions (ETS) provides comprehensive training solutions tailored to help learners better execute real-world business projects. ETS delivers individuals and businesses of all sizes measureable results through business skill, Adobe and
Microsoft Office training
. ETS was ranked the #2
Phoenix Computer Training
Center in "Ranking Arizona: The Best of Arizona Business 2006." For more information about Executive Training Solutions visit
www.executivetrainingsolutions.com
or email
info@executivetrainingsolutions.com
.
###