zen.digital Announces BuzzJS 2.0 Conference for January 27th, 2017
NYC training & consulting firm plans JavaScript conference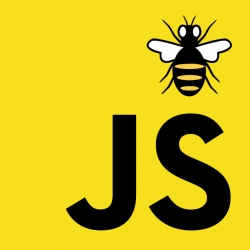 New York, NY, January 11, 2017 --(
PR.com
)-- After a sold out event this past summer,
zen.digital
, training and consulting firm known for its JavaScript and Agile expertise, is once again planning BuzzJS (http://BuzzJS.com) a One Day | One Track conference on the latest in JavaScript.
To be held at the state-of-the-art Microsoft Technology Center, overlooking midtown Manhattan, the conference will explore recent developments in JavaScript and its associated technologies at a price point palatable to working developers.
The agenda promises to address recent developments and critical mainstays in contemporary web development, the latest versions of JavaScript, their libraries, frameworks and techniques.
Presentation abstracts are available online at http://buzzjs.com/schedule. The list is as follows:
Andrew Reitano - Creating a Real-time Collaborative ANSI Artboard with TypeScript and Socket.io
Naomi Jacobs - Webpack: It's Not Magic
Joe Sepi - API ALL THE THINGS!
Sandro Pasquali - Talking back: Conversational UIs with Node.js
Rachel White - Smarter & Cuter Bots
Ben Ilegbodu - React + ES.next = ♥
Yakov Fain - Reactive Programming in Angular 2
Registration is open for the limited seating engagement at
http://buzzjs.com/register
. For more information, contact info@buzzjs.com
About zen.digital
zen.digital is a training & consulting firm based in SoHo, New York. Its clientele includes Fortune 500 companies, start-ups, nonprofits, museums and artists. zen.digital's mission is to deepen knowledge in the latest technologies, helping create exceptional digital experiences.
For over 20 years, zen.digital has been training developers in the latest Internet technologies. The firm teaches Lean, Agile & test-driven development using JavaScript and other object oriented and functional languages.
zen.digital supports the Open Source community, sharing experience and expertise by sponsoring the monthly AngularNYC Meetup (http://meetup.com/AngularNYC), which is about to celebrate its fifth anniversary.
Contact
zen.digital
Manon Metais
212 533 3501
http://zen.digital

Contact