Changes Plastic Surgery & Spa Hosts Presentation to Introduce InMode Scarless Surgery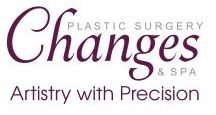 San Diego, CA, January 13, 2017 --(
PR.com
)-- Changes Plastic Surgery & Spa is hosting the "In With the New You" InMode scarless surgery presentation to demonstrate one of its latest offerings in plastic surgery.
The "In With the New You" premier event will take place on Thursday, January 19 from 5 p.m. to 7 p.m. at the Changes Plastic Surgery & Spa located at 11515 El Camino Real, Ste 150. All interested must RSVP at 858-720-1440 or at info@changesplasticsurgery.com by Monday, January 16 to ensure attendance at the presentation, as space is limited. All calls and emails will promptly be returned on Monday to ensure your reservation as the office is closed over the weekend.
Men and women looking for a scarless option to traditional plastic surgery procedures are invited to attend this presentation where the Changes Plastic Surgery & Spa Dr. Gilbert Lee and Dr. Brian Reagan will demonstrate the advantages of the InMode procedure over incision plastic surgery, as well as, show real InMode patient results.
Attendees will be treated to light refreshments while they learn about the latest advancement in incisionless aesthetic technology for face and neck lift, arm lifts, thigh lifts, tummy tucks, breast lifts and more. In addition, all who attend will receive a 30 percent discount off of any one InMode procedure when they provide a $500 deposit at the presentation event. Discounts may only be applied to surgeon fee and restrictions apply.
Changes Plastic Surgery & Spa is the first surgery practice in San Diego to offer the InMode procedures for sagging skin on the face and body. InMode received FDA clearance for its FaceTite device in 2016 and the device has since changed the way that plastic surgery is done as doctors can increase or decrease volume by selectively shrinking fat to tighten skin.
Changes Plastic Surgery & Spa Doctors Lee and Reagan are skilled in using the sophisticated InMode tools to achieve the desired skin-tightening results. Dr. Lee has been named an InMode Luminary Instructor who trains other physicians to sculpt the face and body using RFAL.
For more information on Changes Plastic Surgery & Spa and the upcoming "In With the New You" presentation event, visit
www.changesplasticsurgery.com
.
About Changes Plastic Surgery & Spa: Established in 1994, San Diego-based Changes Plastic Surgery & spa is home to Dr. Gilbert Lee, a triple board-certified plastic surgeon and recipient of the Top Doctor Award in Plastic Surgery by the San Diego County Medical Society for 10 consecutive years. Combining artistry with precision, Changes Plastic Surgery & Spa offers breast surgery, body contouring, facial rejuvenation, rhinoplasty and all types of cosmetic and revisionary surgery for men and women. The practice also incorporates state-of-the-art 3D computer imaging, allowing patients to view virtual results prior to surgery. To learn more, visit www.changesplasticsurgery.com.
Contact
Changes Plastic Surgery & Spa
Jill Darrah
858-720-1440
www.changesplasticsurgery.com/

Contact